At a time when nothing was certain, our members took workouts into their own hands and stayed strong at home — together. 
When gyms closed, they bought weights and set up indoors. When they missed friends and family, they scheduled zoom dates on Fiit. When boredom hit, they challenged themselves to learn new skills. And master them.
While you might be missing your gym class, there are many ways you can stay strong at home and come out of lockdown fitter than ever. Want to know how? This is how we do it. 
1. Talk about Fiit Club
Ben Thorn joined Fiit in March. As a radiographer working at a hospital in Hertfordshire, exercise has helped him and other colleagues keep their "bodies and minds healthy and sharp."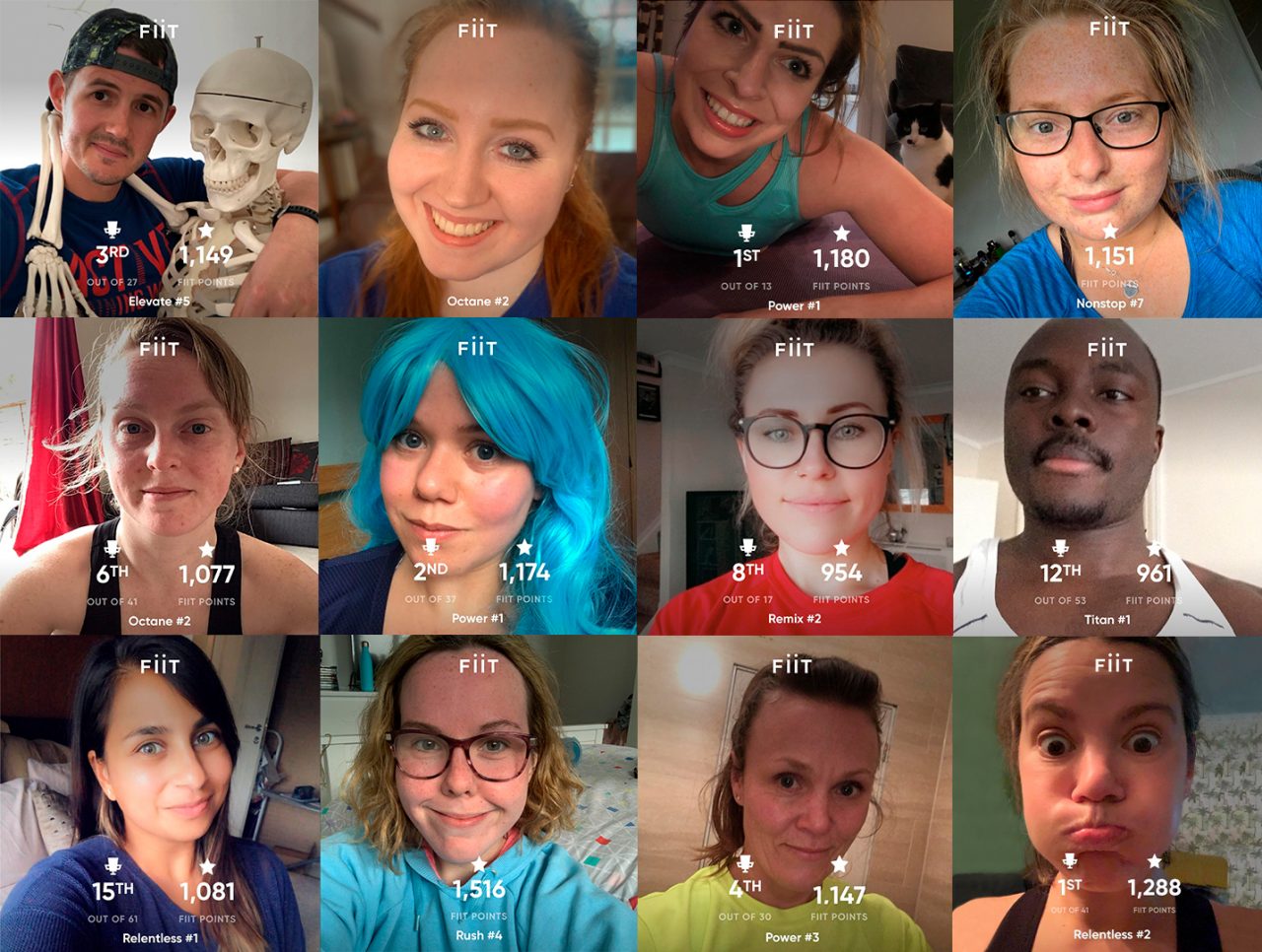 "Fiit transformed my living room into a competitive fitness arena and social chill out zone, all at once. I set up a WhatsApp group with more than 15 other radiographers — and it's on the go 24/7. 
It was quite challenging to get people involved at first (especially after an 11 and a half hour A&E shift) but after their first class even the most reluctant members of the group were hooked.
For me, the best part of the app is the live classes in Fiit Club. It's amazing how much harder you push when you see someone else creep ahead of you on the leaderboard. It also gives you a sense of connection to other people, which we're all craving now more than ever. But when I can't squeeze in a live class, the 10 min. HIIT workouts are the perfect endorphin shot to settle my body and reset myself mentally before or after work".
Want to DIY? Bring your friends to Fiit Club. You can gift them 25% off any Fiit membership (and pay £20 less on your next bill). Just head to Tips > Refer a friend > Send invite. Then set up your own WhatsApp group, and schedule group workouts into your diary.
2. Train with colleagues
Burberry, Tesco, Accenture, Deliveroo, Facebook and more. Hundreds of companies have reached out since March to see if Fiit can support their employee's health and wellbeing. 
And a beach club near Cartagena went the extra mile. 
Blue Apple turned their hotel into a wellness retreat for staff and guests who couldn't go home. From co-founder, Portia, to head housekeeper, Luz (and their dog La Negra), they've set up a dedicated Fiit area to host group workouts — at a safe distance. While some of the staff were new to both fitness and the English language, they're now smashing up to 3 classes a day together.
We have it on good authority that Luz loves Cat's yoga classes and is inspired to live in a "more open body". 
Want to set your employees up on Fiit? Contact us at [email protected] for more details.
3. Fiit dates on Zoom
When the club closed, Hillhead Hockey team took their training online — and inspired a movement of Fiit workouts on Zoom.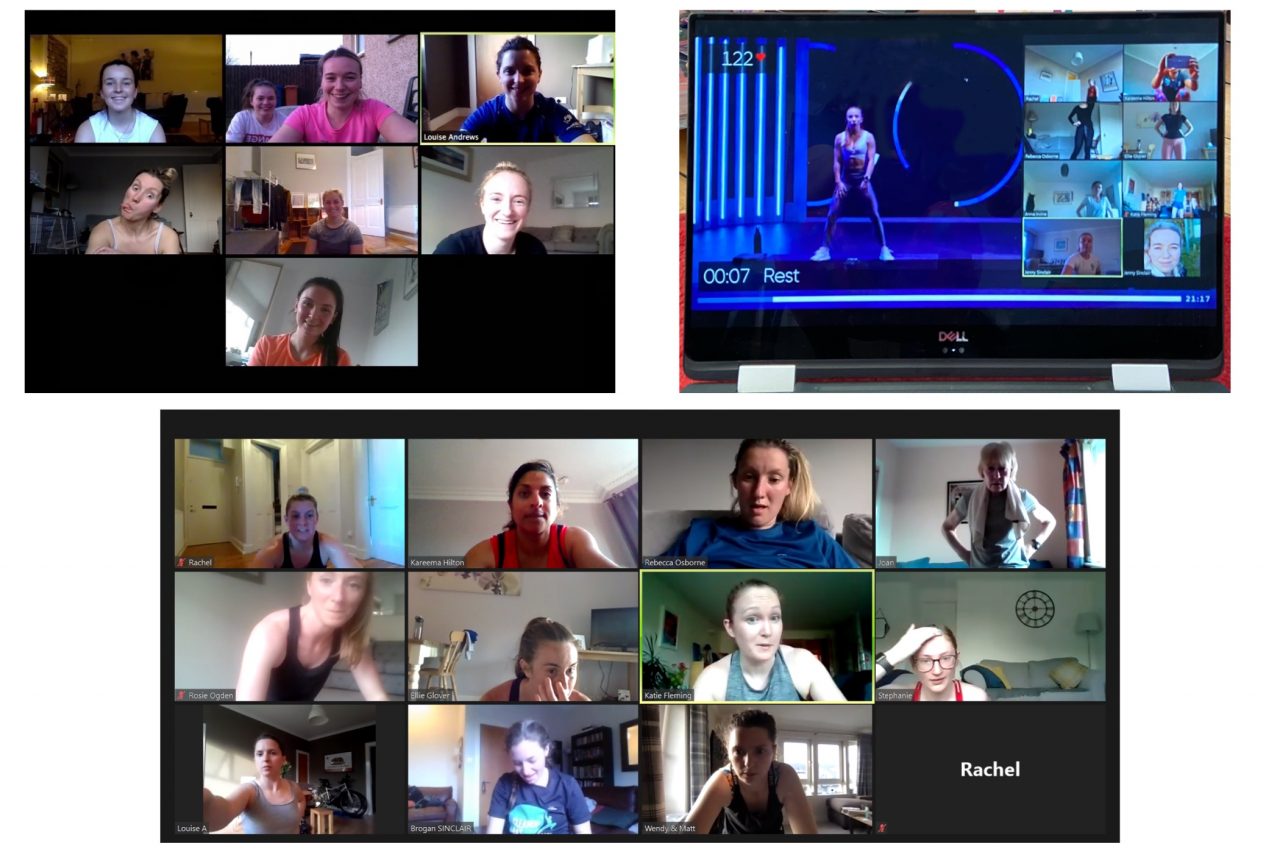 "We've been scheduling Fiit classes every Monday and Wednesday (when we'd usually train at the club). At the start of lockdown, our goal was to find an online workout that everyone could follow. Then one of our players recommended Fiit.
It's ideal for us because the classes are intense and the trainers are great at demonstrating moves and taking you through the proper form and technique. If our internet's slow, the visual cues see us through — especially the workout countdown which helps us give everything we've got before each rest period.
We love the cardio workouts (especially Nonstop) as they always leave us suitably sweaty and feeling like we've worked really hard. As we can't train together in person, Fiit's helped us push ourselves — and each other — to ensure that we stay on top form until we can head back onto the pitch."
Want to throw your own Zoom party? Check out our 'how-to' guide and get your friends involved (if they love Fiit you can always gift them 25% off any membership).
4. Learn something new
From combat and pilates to breathwork, now's the time to pick up a new skill. Our yogis paved the way by taking on inversions, and going on their own journey to a headstand.
Looking for something different? Check out Ida's Free Flows, Gus' Push Pull, Richie's Power Flows and Gede's Core 360. These series build up in intensity and teach you various skills and ways of moving that you may not have tried before. Are you up for a challenge? 
5. Take on Fiit's famous faces
How would you fare against a celebrity? How about an Olympic athlete? 
If you want to spice up your training routine, you can follow these guys in app, chase them up the live leaderboard or —  in Fearne's case — flow together on Fiit.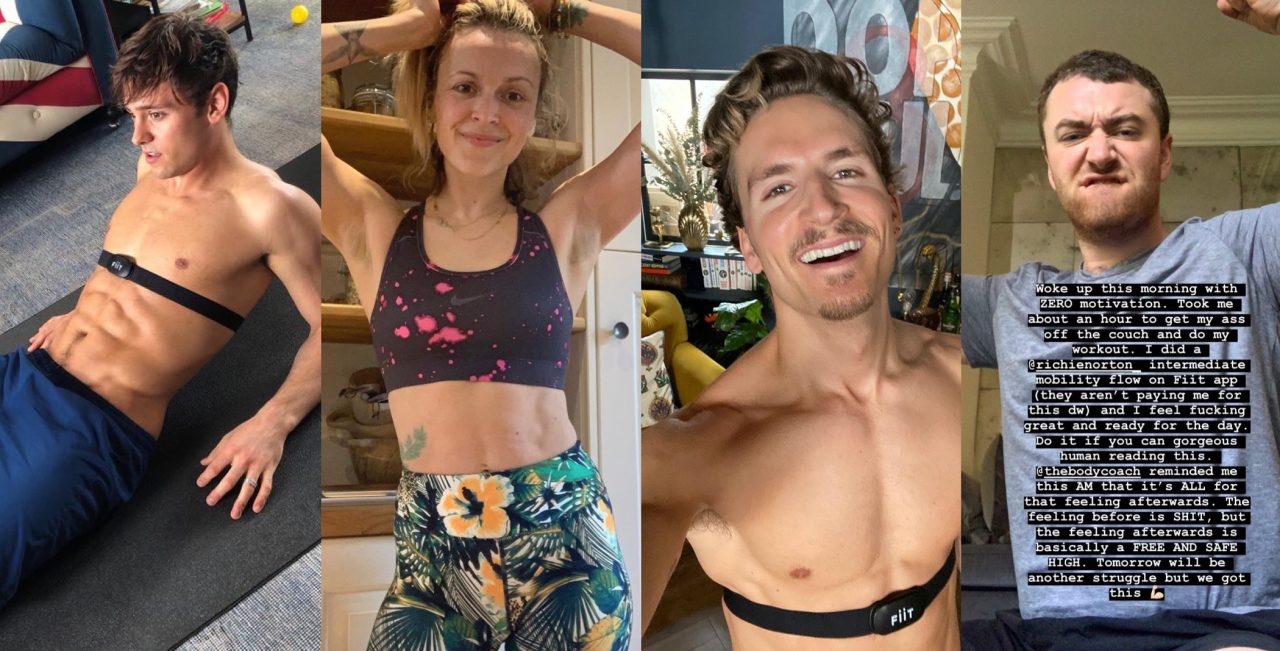 Our top tip? Follow us on Instagram and be the first to know when our celebs are booking into Fiit Club. Then check out their Profiles, follow them, join the Club (and beat them).

Share article