"Yoga teaches me to be grateful for my body and all the amazing things it has done. It allows me to connect with myself, breathe in and let go."
Texas-born yoga teacher, postnatal expert and mum of one, Kelly is on a mission to help women heal their bodies from within, post-pregnancy. From the 25th November, you can join her restorative yoga classes on Fiit Mum, and find 25 minutes of calm on your mat whenever you need it most.
Read on to meet our newest zen master and find out more about our 4-stage postnatal training plan.
What can you tell us about yourself?
I'm a yogi and a Pilates instructor. I'm a wife. I'm a mum to a baby boy called Freddie (who is 3 years old going on 16) and I have two fur babies called Georgie and Fitzgerald. 
Have you always been active?
Yes, I've been swimming, running and playing volleyball since before I can remember. My mum taught me so much about fitness. She had six kids and she'd wake up every morning at 4am to go for a run. Then she'd get us ready for school, go to work, pick us back up and take us swimming. She showed me what exercise can do for your mind, body and soul. And I'm trying to pass that on to Freddie now. 
He does yoga with me in the morning, and while it's not rigorous, we have so much fun with it.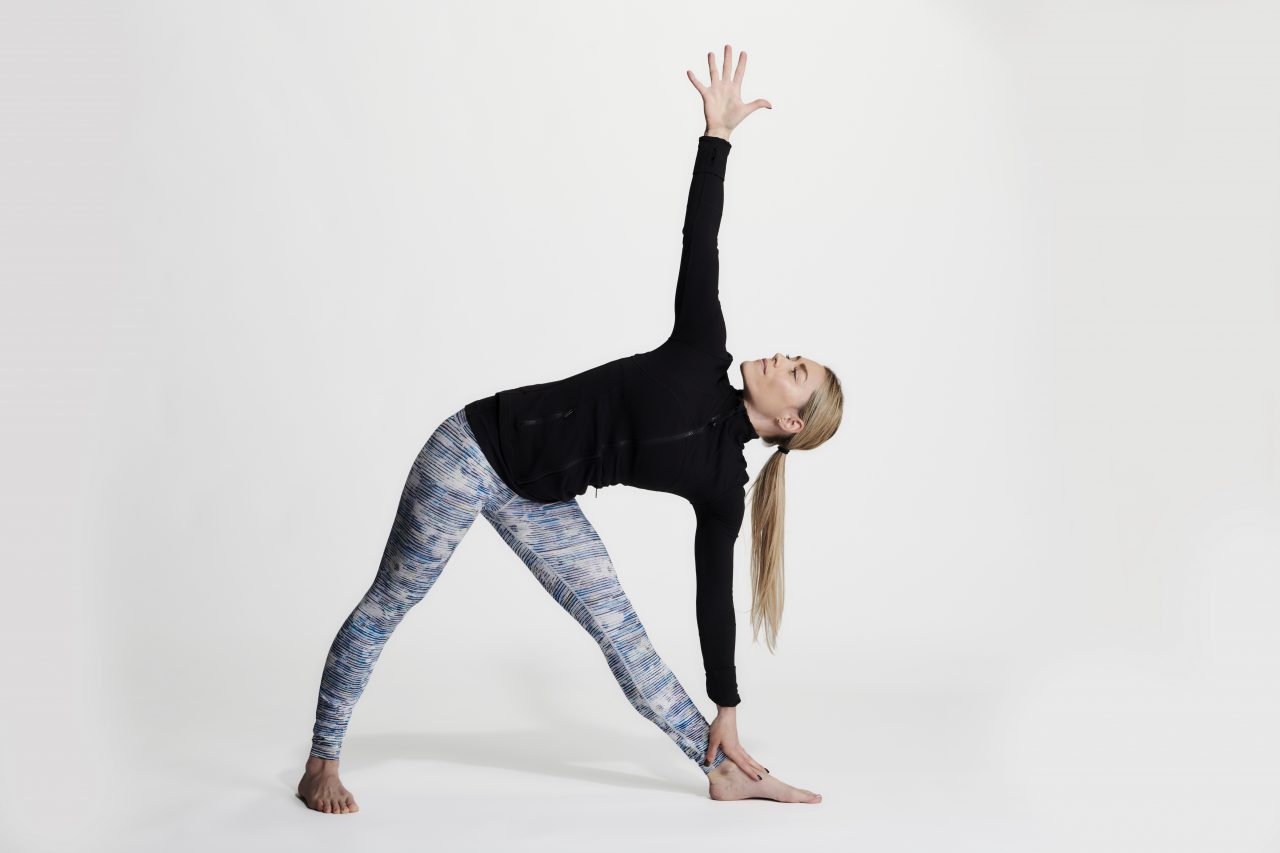 How did you go from English teacher to postnatal yoga expert?
It all kicked off in 2006, after I fractured my metatarsals in training for a half marathon. To recover, I went to my local YMCA and took my first ever yoga class. It was Iyengar yoga, which is very strict and all about alignment and holding poses for really long periods of time. 
I hated it! But I knew I had to stick it to it as it really tested my patience and concentration. I think the teacher could tell that I was frustrated in class so she spent a bit of time with me and helped me heal my body. From there, I tried out different yoga classes — Vinyasa, Hatha and Ashtanga (my favourite). In 2012, I studied Ashtanga for a year in the UK before training in Thailand to get my Yoga Alliance Certification. But I immediately went into pre and postnatal yoga after getting in a further 300 hours of specialist training.
How can yoga help new mums?
Yoga is a mental, spiritual and physical practice and that is so beneficial for new mums. It addresses many of the aches and pains women can have after delivery, and as they go on to carry and feed their baby. It also alleviates stress, mild depression, fatigue, anxiety…everything. It's a great way to fully experience what it's like to go inward and just let go. 
Is that why Fiit Mum starts with yoga classes?
Yes. Your body changes post-pregnancy. You need to heal properly and understand the trauma it's gone through. A lot of mums think you can get right back into exercise and it'll be fine. But you need to give yourself time. That's why we created this training plan. To take you through each and every stage of postnatal recovery. Starting with yoga.
What else can you tell us about the plan?
It's a six month plan that offers stage by stage training for new mums and gives them access to postnatal specialists. I'm really passionate about that because I think women really need that extra support and knowledge to get through what can be a somewhat lonely experience. I mean, mums don't always know what to do post-pregnancy. When I gave birth, I didn't know what to expect – and I had postnatal qualifications! 
Did your expertise help you on your journey to motherhood?
I experienced a lot of trauma when I gave birth and I wasn't prepared for it. I went in with certain expectations you know? I was convinced I wanted a natural birth for one, and it was the complete opposite. It made me want to educate other mums so they could have a better experience than I did.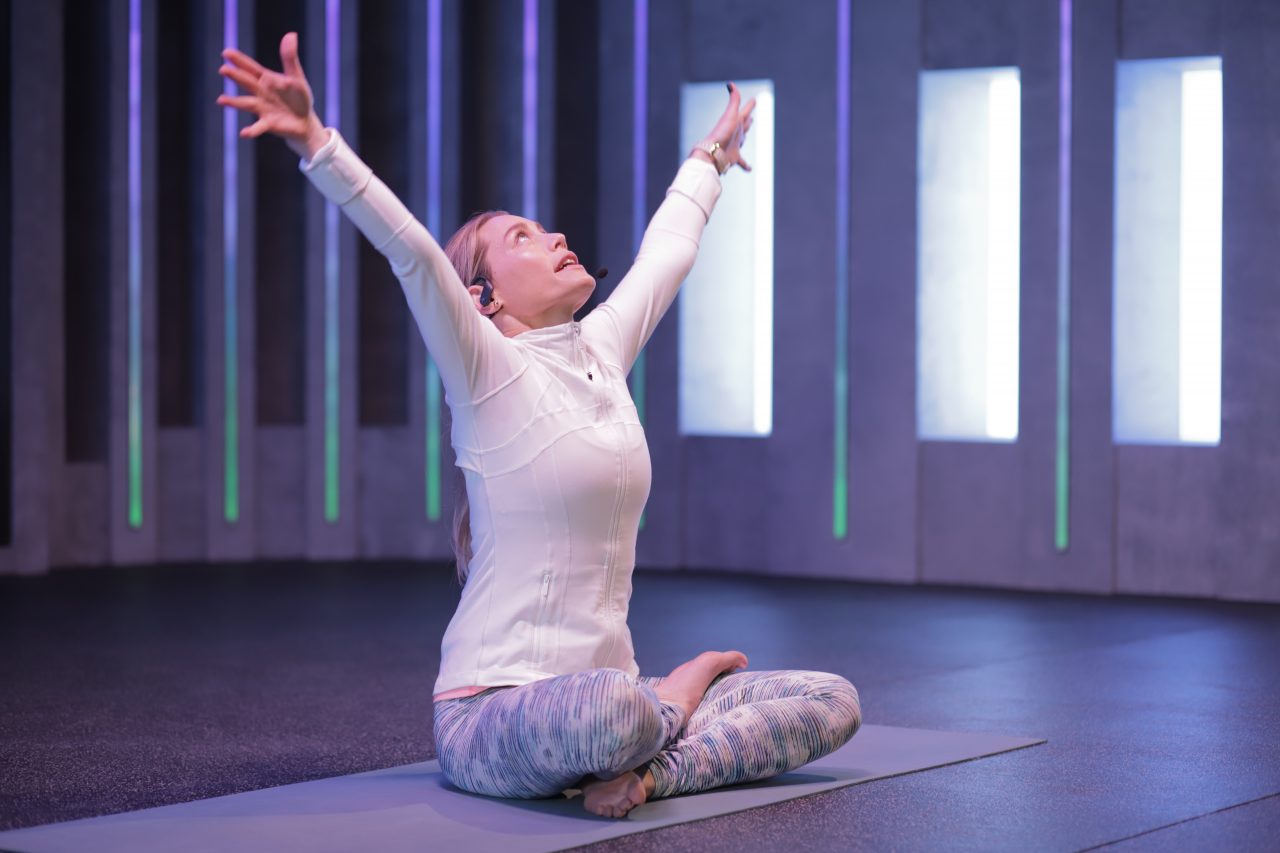 Would your experience have been different in the US? 
It's so different over there. For one, it seems more common for women to have c-sections in the US. But I felt a little pressured to have a natural birth by my healthcare professionals. Of course, everyone's experience is different! I just know I was strongly advised to have a natural water birth, so I became convinced that's what I wanted.
What kind of labour did you have in the end?
Well my son was upside down during birth so I tried to push for hours without pain killers. The doctor came in with a group of students and I felt so exposed. It was like a dream. And when he said I'd need to have a caesarian, I was completely shocked — and terrified. It was exactly what they warned me not to have and I'd built it up in my head as a result. 
After 36 hours of labour, Freddie was born and it was the happiest moment of my life. But it definitely wasn't easy. Since then, I've become a firm advocate for women to choose whatever type of birth they feel works for them. 
What was your postnatal recovery like?
I had a haematoma, I had prolapse and I had diastasis. I had it all! My GP didn't notice anything (he didn't even examine me) so I was given the green light to start exercising again. But I knew something was wrong so I went to see a pelvic floor physiotherapist, and she set me on the road to recovery.
You need to know exactly what's going on from within to train properly. So that was incredibly useful to me. 
Most valuable advice for new mums?
You're all superwomen. Everything you've just gone through is so tough, but you did it. So listen to your body now, and do what you can. That is good enough.
As a busy working mum, when do you find the time to stay fit?
I always make time for myself. First thing in the morning, I get up at 5am to stretch and meditate (just like my mum). Calming the mind and body just sets me in a really positive place for the day ahead.
What would we be most surprised to know about you?
I love dancing to Hip Hop! The drop of the bass gets my heart going and encourages me to push myself and let go. It's a reminder of home and all of the important people and places I've left behind. So, I always add a little bit of dirty bass to my classes.
You're the yogi who loves gangster rap?
I'm the chick who listens to gangster rap on the way to the farmer's market from yoga!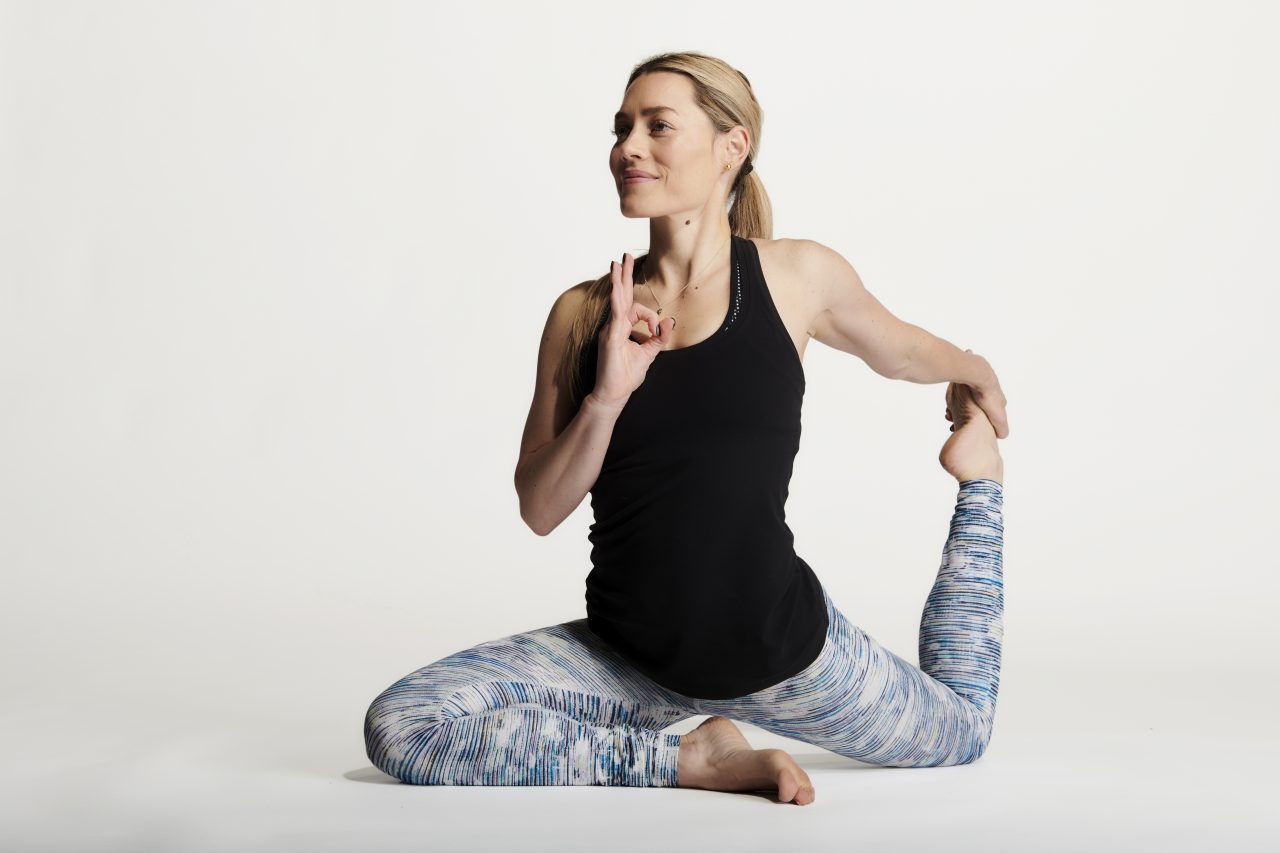 If you're a new mum (or know someone who is), find out more about our 4-stage postnatal plan here. Already on Fiit? No problem. Fiit Mum is included in your membership.
Share article