Barre is such a different way of training, where we find new and exciting ways to ignite your body and mind. It's super tough. But it's fabulous fun.
Meet Eian Crockatt
He's a pro dancer with a jam-packed CV of stage experience and movement disciplines. A perfect combo to make your classes body-smart, polished and joyful. But watch out for this one. Due to his penchant for entertainment, he does have a cheeky ability to squeeze more than you'd otherwise give. Hell, you might just find yourself bossing your workouts and feeling better with Barre than ever before.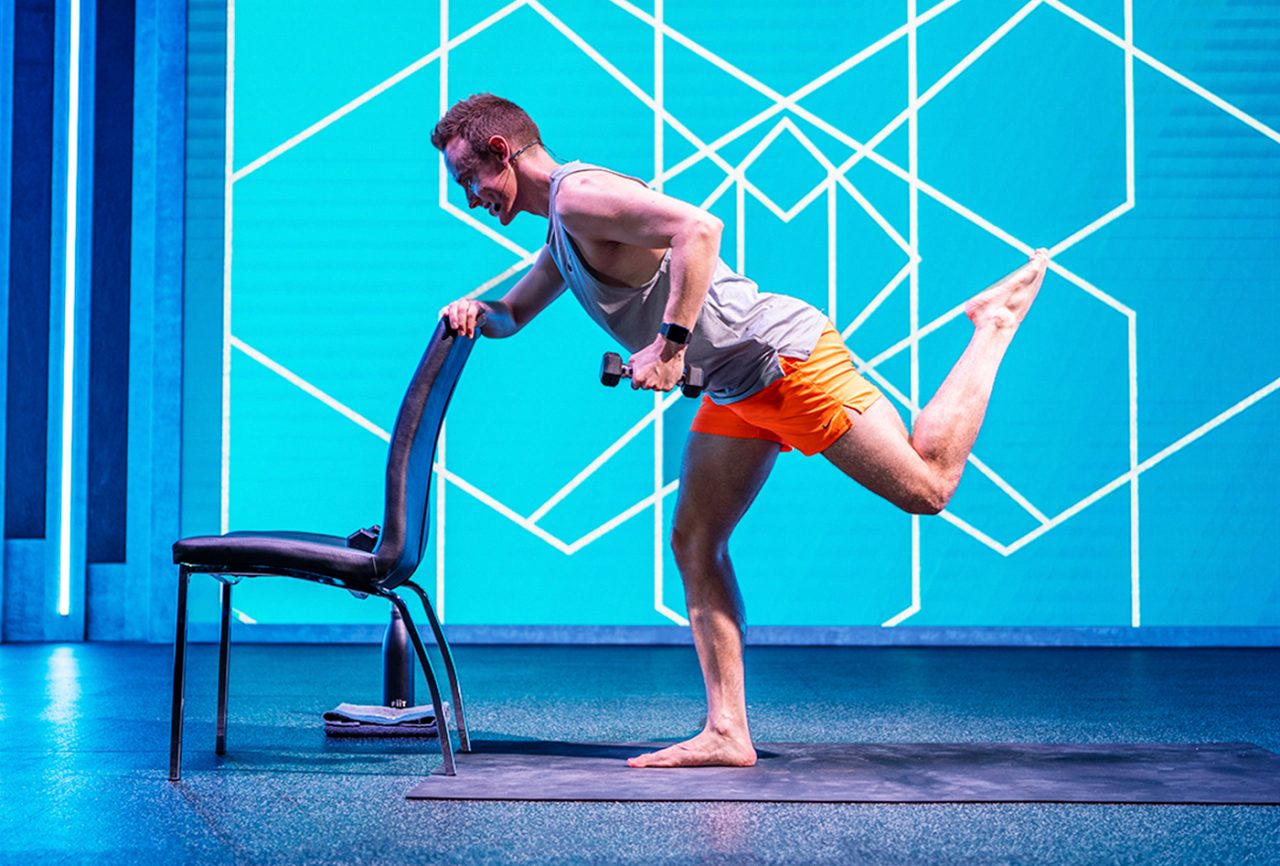 A real love for the body
Eian trained in dance and performance and worked as a pro dancer for five years before turning his pinkies to aerobics and dance fit. He's passionate about how the body moves, the science of anatomy, and respecting and protecting the human form in all its glory.
"I like feeling good every single day, and I want to be on-top non-stop. I'm deeply interested in health and I eat well. I take my wellness and my body seriously. We're all amazing, so let's embrace that together."
A fusion of ballet technique and Pilates
"In Barre, we work a lot in turnout, and there are a lot of classic ballet positions like arabesque, plies and attitudes. The goal is to have an enjoyable class, where we achieve lots, and you keep coming back. With regularity, we get that ballet length and strength that helps us feel ready for whatever challenges the world might bring today."

It's a musical journey
With the rousing sounds of Christina Aguillera, Little Mix, Pink and Britney Spears in your ears, that extra rep seems somehow more pumpable. And when the track changes, so does the exercise. Our Fiit DJ's plan classes with Eian, and though it's all down to a beat, Eian doesn't know the tunes until the class is filmed. That way, it's spontaneous, fresh and alive. Just how you'll feel when you're dripping buckets onto your mat, mid-class.
The more men that hit Barre, the better
"Good physios always send men to Barre: one – it's safe, two – it's hard, and three – it works. Men everywhere are starting to feel the amazing benefits of a Barre butt burn. If you think it's easy, think again. And with home workouts, who are you hiding from?"
* * *
Eian's Barre classes launch on Monday 9th November. If you're up for the challenge, get involved. Join Fiit now and take 14 days on us. If you're already with us, Eian's classes are included in your membership.

Share article