We are lucky to share our neighborhood with some awesome people and organizations. The Outrunners is one of them. This East-London based running group provides opportunities for runners and local businesses to support young people in the area.
We caught up with Operations and Programme Coordinator — Georgia Witter — and discovered what's possible when a group of community-minded runners come together.
How did The Outrunners start?
The Outrunners is the brainchild of our founder, Tyler Williams-Green. Tyler is passionate about running and when he moved to Hackney (East London) in 2015 he started a running crew with some local friends.
The group quickly grew and attracted more people wanting to join the community. There are now over 100 members, who come together weekly to run in Hackney's streets and parks.
Tyler grew up in West London so, being new to the neighborhood, he also wanted to get involved with the local community and contribute to the area in a positive way, and this is how The Outrunners Charity was formed.
That's awesome, tell me more about the Outrunners charity
Our vision is to create an equal Hackney, where everyone is included and no one is left behind. We believe that by bringing people together to improve their fitness, we can use the power of this collective energy to widen the possibilities for young people in Hackney.
There are three components of The Outrunner's charity:
1. Our youth program organizes running clubs across Hackney. We have activities for 8-12 and 13-18 year olds. We aim to encourage young people into fitness from a young age and most importantly, make it fun!
2. Run Your Career is designed to give young people an insight into different industries and businesses that they wouldn't usually have access to. Our career events are held every six months in venues across Hackney and bring together our vibrant young people with representatives from prestigious businesses. At the events, young people can network and find out more about the companies.
At the end, they have the opportunity to sign up to work experience days at the companies where they learn key soft skills and begin to see the company as somewhere they have the potential to work. We ran a day program at Fiit last summer and participants learned about marketing, had a tour of the studio, and watched the video editors in action. We also have some longer-term career coaching programs, and our coaches range from actors, fashion designers, and even Fiit's own Adrienne.
3. We also offer 121 social mentoring — mentors meet up with their young person weekly to exercise or go to art galleries, museums, ice skating and the theatre. Mentors help build the confidence of young people who might struggle with the transition from primary to secondary school.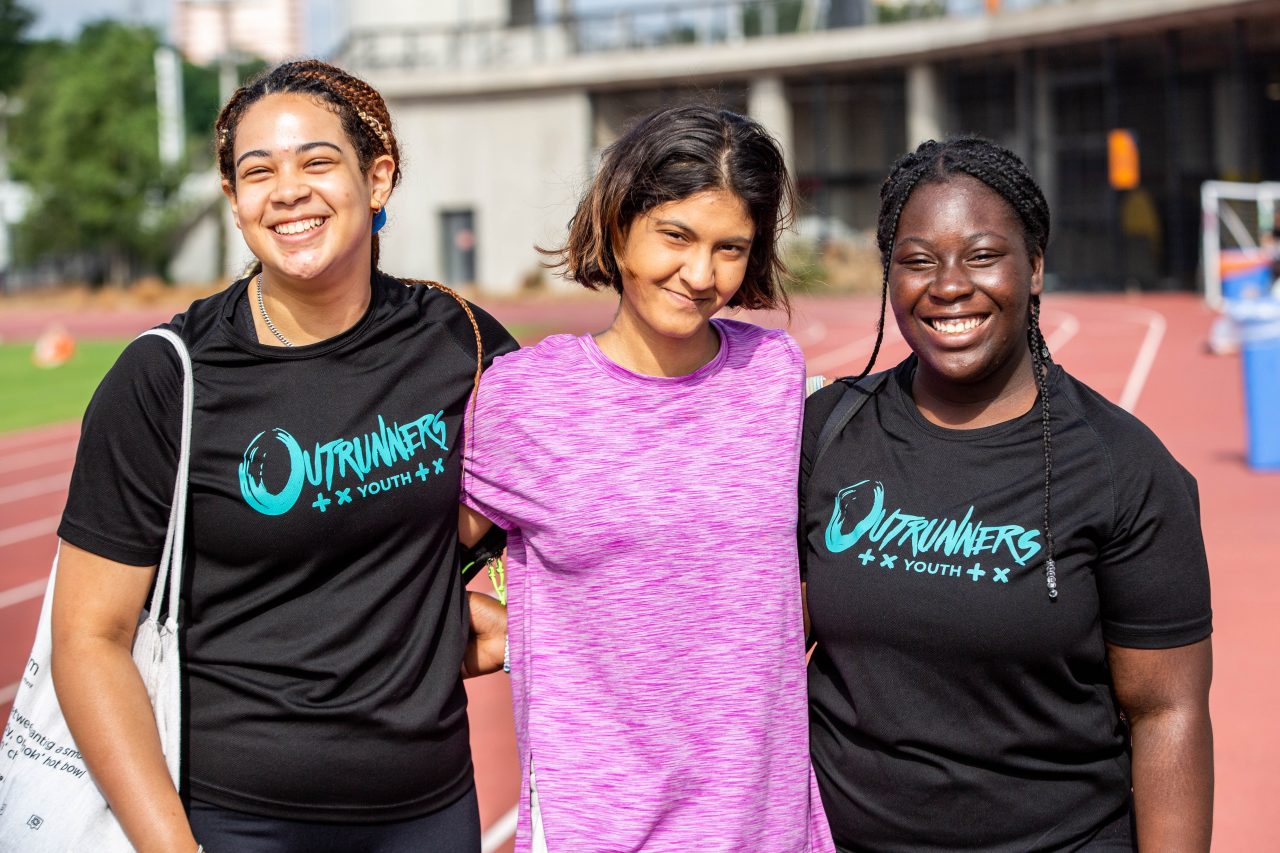 What challenges have you faced and how did you overcome them?
We officially launched the charity in March 2020 (before then we were a Community Interest Company). Unfortunately, this was the same time as COVID hit, which made it hard to deliver services in person.
We moved our careers events online but sadly the running events had to stop. But as soon as we could, we got back into it. Summer 2021 was packed with activities — races, fundraising events and a Run Your Career event.
What's your proudest Outrunners moment?
We've done so many great things this year! My highlights would be in July when we hosted our first 5km and 10km fun run at the London Marathon community track. It was the first event after lockdown and brought together the whole Outrunners community. The BBC also featured us in their coverage of the Big Half, and we ran a hugely successful careers event in July.
And what are your plans for the future?
We're focusing on refining our three core projects and want to expand in Hackney, eventually entering other boroughs. We want to grow our core team and capacity, so we can be more accessible to more young people. And we want to continue to speak to young people, making sure our programmes are reflecting the need of our community.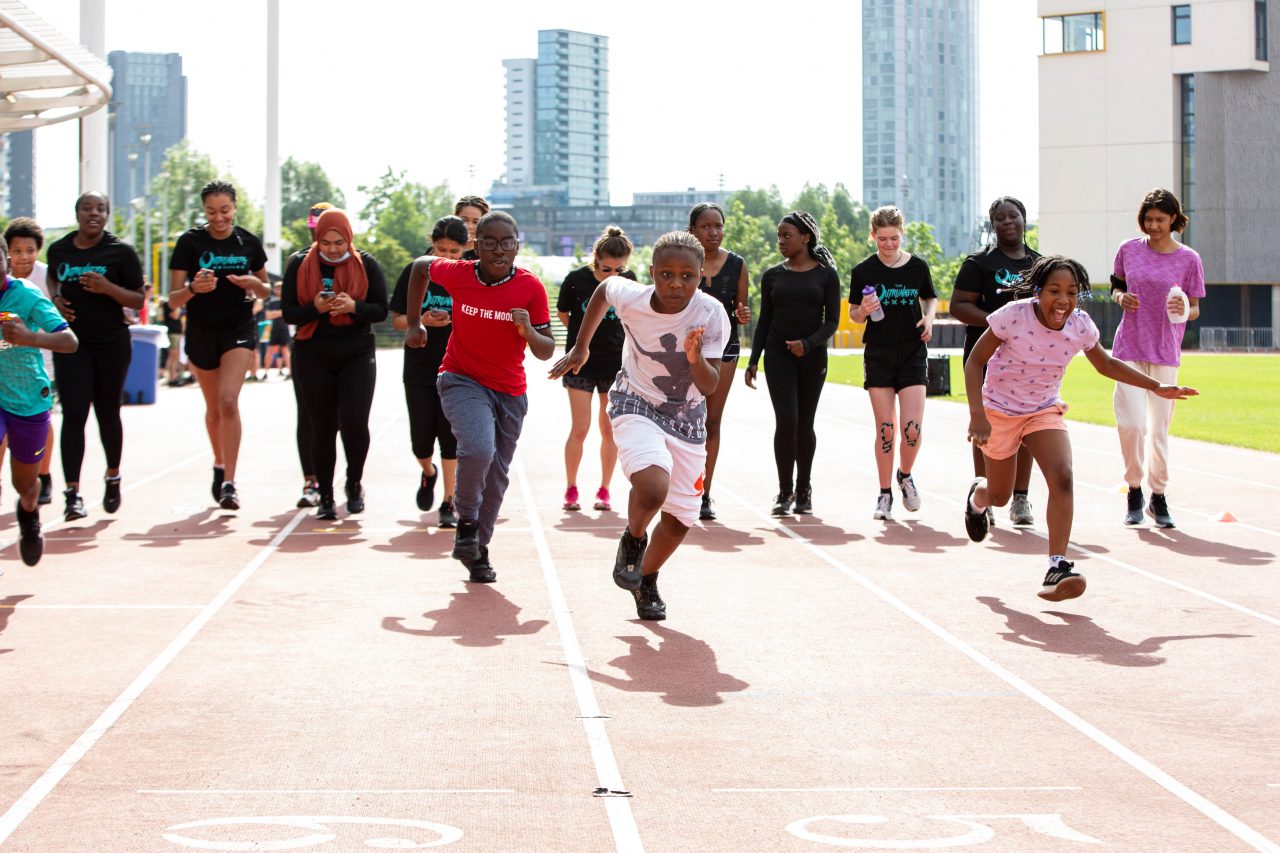 How can people get involved?
We are participating in the following events in 2022. Runners can fundraise on behalf of the Outrunners.
Outrunners Fun Run @ London Marathon Community track | 23rd April
Hackney Half | 22nd May
Big Half | 4th September
London Marathon | 2nd October
If you're interested in volunteering in any of The Outrunners programmes, please get in touch with [email protected] or [email protected].
Share article