If you love functional training listen up! Head trainer at WIT, CrossFit pro and ex professional footballer, Gus Vaz Tostes is bringing his Push Pull workouts to Fiit. So you can hit as many muscles as possible, in the shortest time — without leaving the house. 
Meet the man who's going to make you indestructible.
Where does your love of exercise come from?
I'm Brazilian! Brazil is very warm and you tend to stay active outdoors. My mum actually introduced me to football when I was eight. She used to play with her friends and I'd join her team games and catch balls with her.
I went on to play professional football between the ages of 12 -18 but I left it behind to get a degree (football careers don't last forever). I was really fascinated by the body and how it works. So I studied sports science and learned more about high-performance training.
It really opened up my world. I was suddenly learning about all of these different movements and physical processes. And as I wasn't playing football anymore, I didn't need to be skinny to run so fast — so I started getting into bodybuilding.
When did you open your first gym?
After I moved to the UK and discovered CrossFit. I wanted to stay but my visa expired so I returned to Brazil and opened up my first CrossFit gym (CFP9) in Rio de Janeiro. We offered functional training in a boutique studio environment, and it worked really well. We went on to open two other gyms, a second in Rio and one in San Paolo.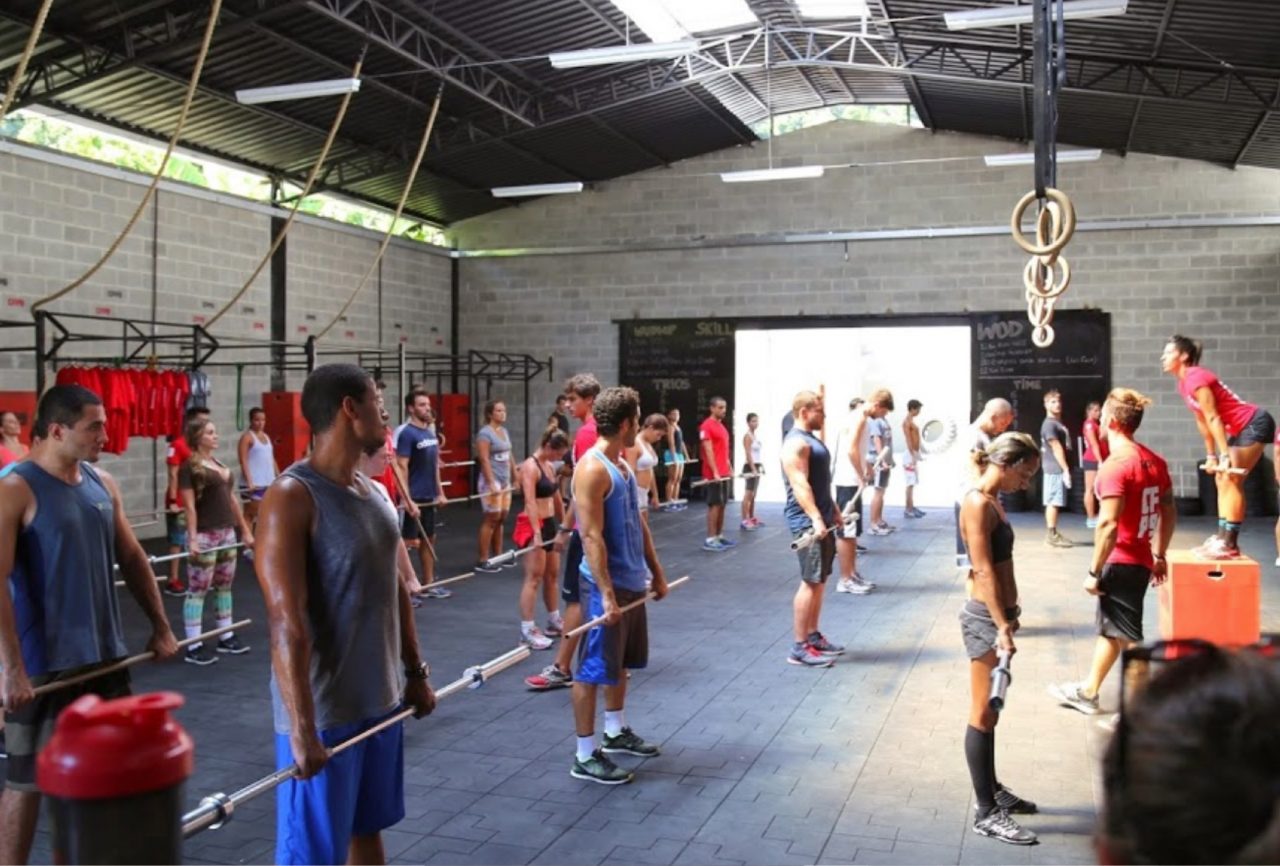 What drew you back to London?
I wanted to bring my expertise — especially with boutique CrossFit training. Basically replicate what I did in Brazil, in the UK. But I was fighting for studio space in central London. Literally competing against big chains like Tesco who wanted the same huge retail spaces I was after. 
So you teamed up with WIT? 
Exactly. And now I'm their head coach and general gym manager. I train the trainers, I write the handbooks and fitness programs for the members. 
Are you enjoying London-life?
Yeah, I love living in London. There are so many opportunities, and everything moves so quickly! I can't see myself living anywhere else. Especially because so many people here are looking to find an escape through fitness. They want to destress and I can help them do that at the gym — and now through Fiit.
So what workouts make you tick?
Everything! That's what CrossFit stands for. Training that helps your body do what it needs to do. So if you need to run for the bus, you can. Or if you need to pick up and play with your kids, you can. We need to be functional, you know? We should be training our bodies all round, so you're always ready for the unexpected.
What does your training routine look like?
I do olympic lifting, gymnastics, calisthenics, mobility training, swimming. All types.
Why do you want to join the Fiit ranks?
Fiit helps me reach out to a wider audience. Virtual coaching reminds me that there's no limitations — there's so many ways to stay fit. You just have to be creative. And I want to help people understand that exercise is about bulletproofing your body in every possible way. So when life challenges you, you can face it head on, without injuring yourself.
In Football, we say that the best skill a player can have is availability. You can be the best athlete in the world, but if you're injured you can't play. So I'll be training you so you can always be there.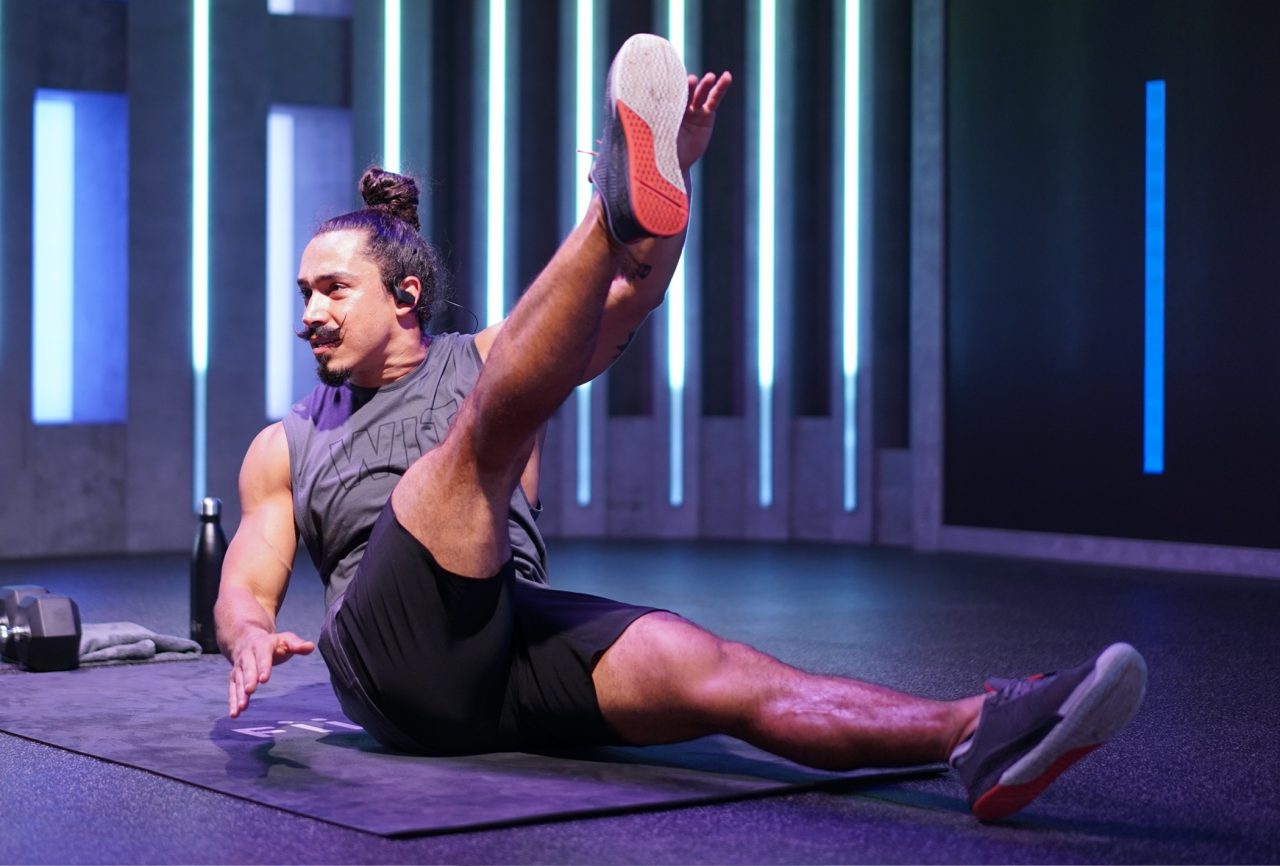 What can we expect from your classes?
I'm bringing my own workouts to the app. The kind I'd do at home to get stronger and faster. Some sets will be calmer, others more intense. We'll do single leg and arm movements, lateral work, rotations. We'll use dumbbells to isolate your muscles while simultaneously working your whole body with functional movements. 
For example, if you're just sitting at a machine in the gym, you'll only be working one muscle. And if you're anything like me, you want to maximise your training time. So I'll help you hit as many muscles as you can in a shorter amount of time, by using your whole body when you're also isolating a particular muscle. 
My goal as a coach is to make sure you hit your goals. That the time you put in with me gives you the results you want — and doesn't leave you with any injuries. Whether you're a beginner or more advanced, I'll help you build a solid foundation you can always rely on to stay bulletproof.
Many people see fitness as a sacrifice. They're giving up time, they're giving up their favourite foods to get stronger and fitter. But for me, it's the complete opposite. Fitness gives you more. It lets you do more. That's why I train, so I have it all! The health, the food – the burgers! Everything.
Top tips for anyone new to heavy lifting? 
Be patient. Anything or anyone that promises you quick results, is not going to work. So focus on building that solid workout foundation, challenge yourself in every single session and always have a goal in mind.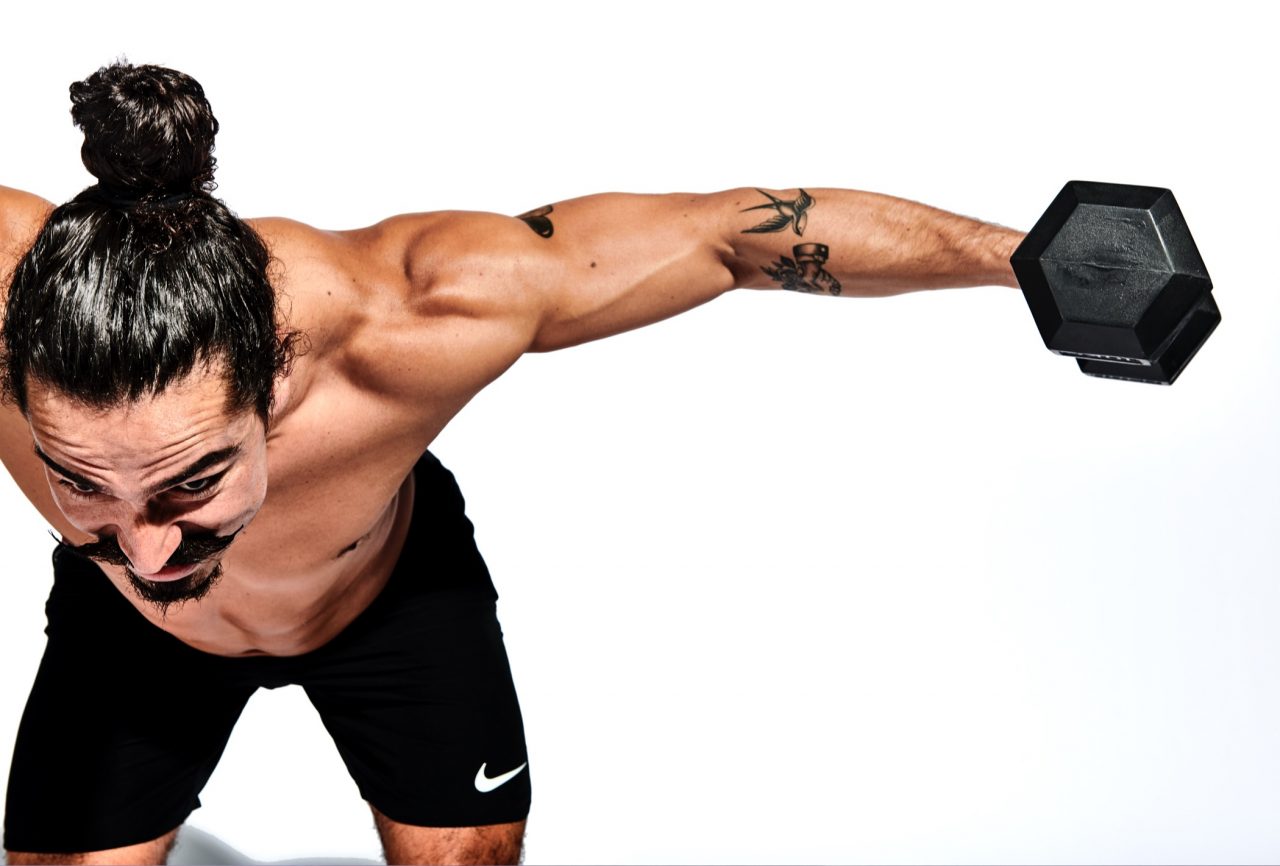 What would we be most surprised to learn about you?
I like to eat dirty. I love burgers and pizza. I train really hard so I can treat myself to anything I like. I'm a burger man, and a really big fan of fat. I love bacon. Every morning I have four slices of bacon and like seven eggs.
Tell us about the tash!
My tash! Well, when I was working at my gym in Rio, my business partners were very good looking boys. Tall, covered in tattoos, gorgeous hair —  and I was the only normal one. So I felt a bit left out, and I decided to just let it grow. My wife made me wait until after our wedding, and that's actually the last time I had a full shave. My mum says it's awful, but you know, it's coach Gus!
Want to bring coach Gus home with you? Start your free 14 day trial today.

Share article