Dear Fiit community
From the very start, our mission at Fiit has been to create an immersive fitness experience that would make exercise a habit for everyone. To create the best workouts on the planet, with the most in demand trainers, that make you want to come back again and again (and again). So you're always progressing. Always levelling up. And always rethinking what you can achieve.
We envision a world where lack of motivation and inactivity-related issues are problems of the past. And exercise is as normal as brushing your teeth.
This is a lofty goal, given that the vast majority of fitness apps aren't used after just one month. But we're confident we can do it. And we're constantly talking to members, looking at feedback and data to evolve the app and give us the best possible chance of doing what we came here to do.
Since October 2018, there have been two ways to access Fiit. A free version of the app that gives you access to 75 classes from entry level to advanced. And Premium, which includes over 600 classes, 20+ training plans, and the ability to connect with a heart rate monitor to see your live stats, track your progress and connect to live leaderboards in group classes.
For many people, the free version of the app is the perfect stepping stone to experience Fiit before committing to a Premium subscription.
However, in January 2020 we went one step further. We introduced a 14 day free trial of Premium. So you could experience ALL the features of Premium completely free, before committing to a paid subscription. This is an even better introduction to Fiit and, after experiencing the free trial, over 50% of members then signup to a 12-month membership.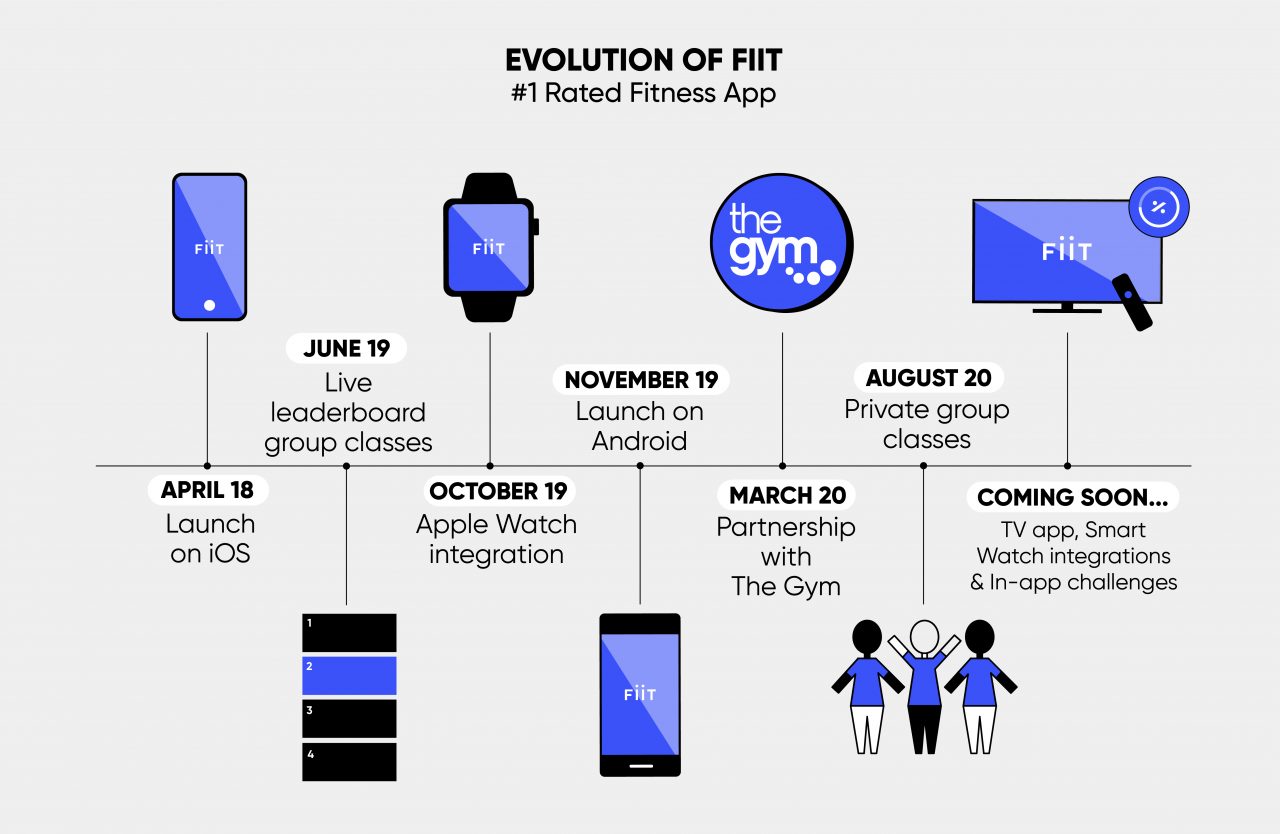 But back to our mission. How are we tracking to make fitness a habit? Our data shows that our active Premium members do more than 3 classes a week (that's at least 12 classes a month!) By comparison, most people with the free version of the app use it very infrequently. We know that's not everyone, and if you've been smashing out classes on the free app and want to keep going, we have a special offer for you (please check your inbox).
We're seeing that the free version of the app is not actually working to help us fulfil our mission however, the features we've invested in for Premium are in fact driving motivation and habit formation. And for that reason, that's where we want to focus our energy. We want to invest in more features that motivate our members and deliver the most fun you can have on a workout mat!
So from 1st October, we will be removing our free service to give our undivided attention to launching more new features on Premium. We'll accelerate integration with more fitness watches and trackers, and are partnering with some major TV services — giving our members more ways to connect to Fiit. You can also expect new concepts (Barre anyone?), new trainers, new series, and more classes with the trainers you love.
We're super excited for the year ahead and are grateful to everyone who has been part of the journey so far. The best is yet to come.
Dan, Sammi and Ian
Share article