Snowflakes beware!
His cat is called Schwarzenegger and his workouts are serious. Fiit trainer, StrongFirst Elite Coach, Animal Flow Instructor and IKFF World Master Trainer, Luke Baden, is military-grade.
Is he the toughest trainer at Fiit? We'll let you decide.
Luke, how do you motivate?
There's no mollycoddling. I borrow tools from the Navy Seals, like The Cookie Jar and The 40% Rule. When you think you're absolutely done, exhausted, shattered, you're not. You're only at 40%. My job is to convince you you can do it. It's meant to be tough, otherwise it's just yoga. As a recovering addict of nine years, I'm living proof you can turn things around.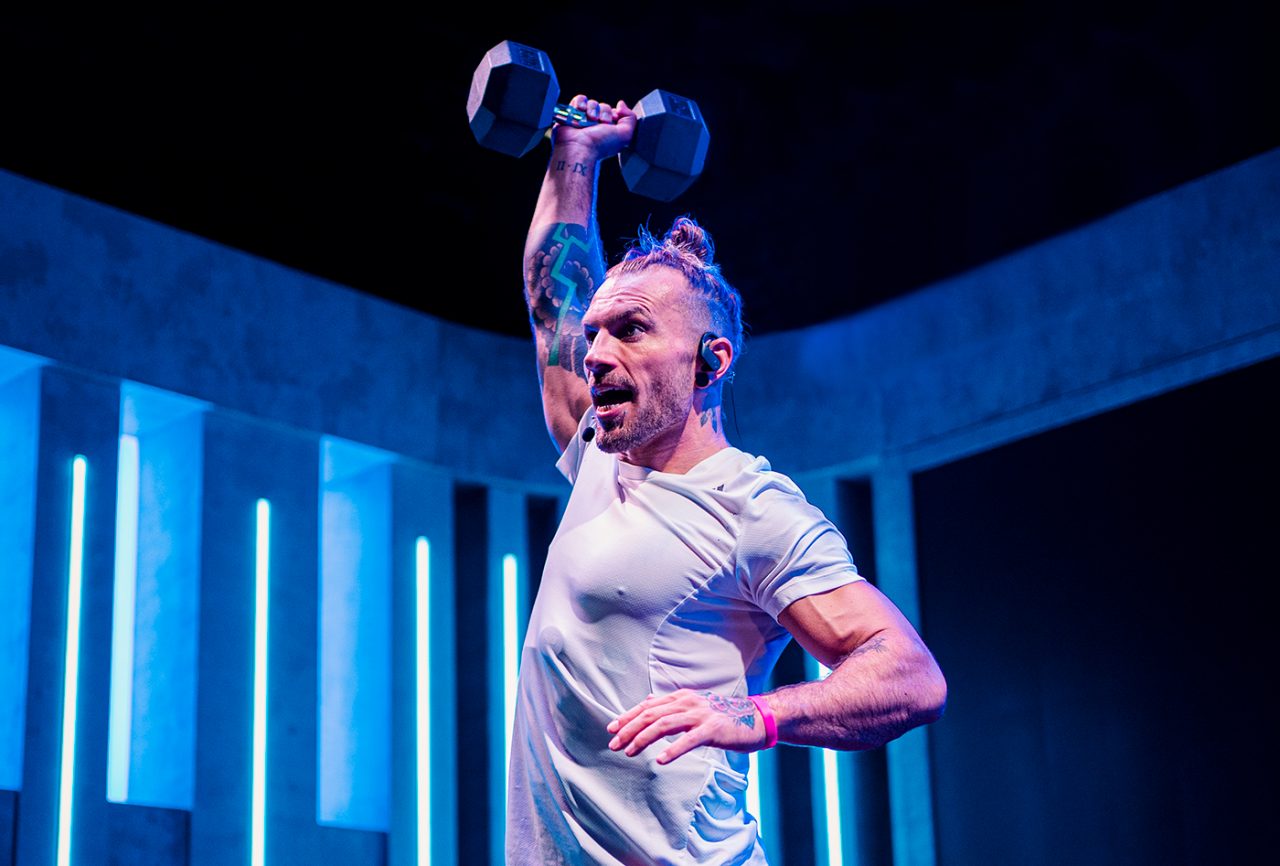 Wow! We're already sweating…
Good. I encourage you to reevaluate your relationship to your workout state of mind. Fitter. Stronger. Longer. Do you want to get older and regret what you didn't do? Or are you willing to accept some painful truths? I'm just a mirror… with a dry sense of humour.
Who are your workouts for?
Anyone who wants to maximise a 40 or 25-minute window in their day. It's high-intensity, functional training, with a love for kettlebells and dumbbells. For my launch, I've created six dumbbell shred workouts, and there are some 10-minute chasers to come.
And how will we feel?
Annihilated. Exhilarated. Endorphinated.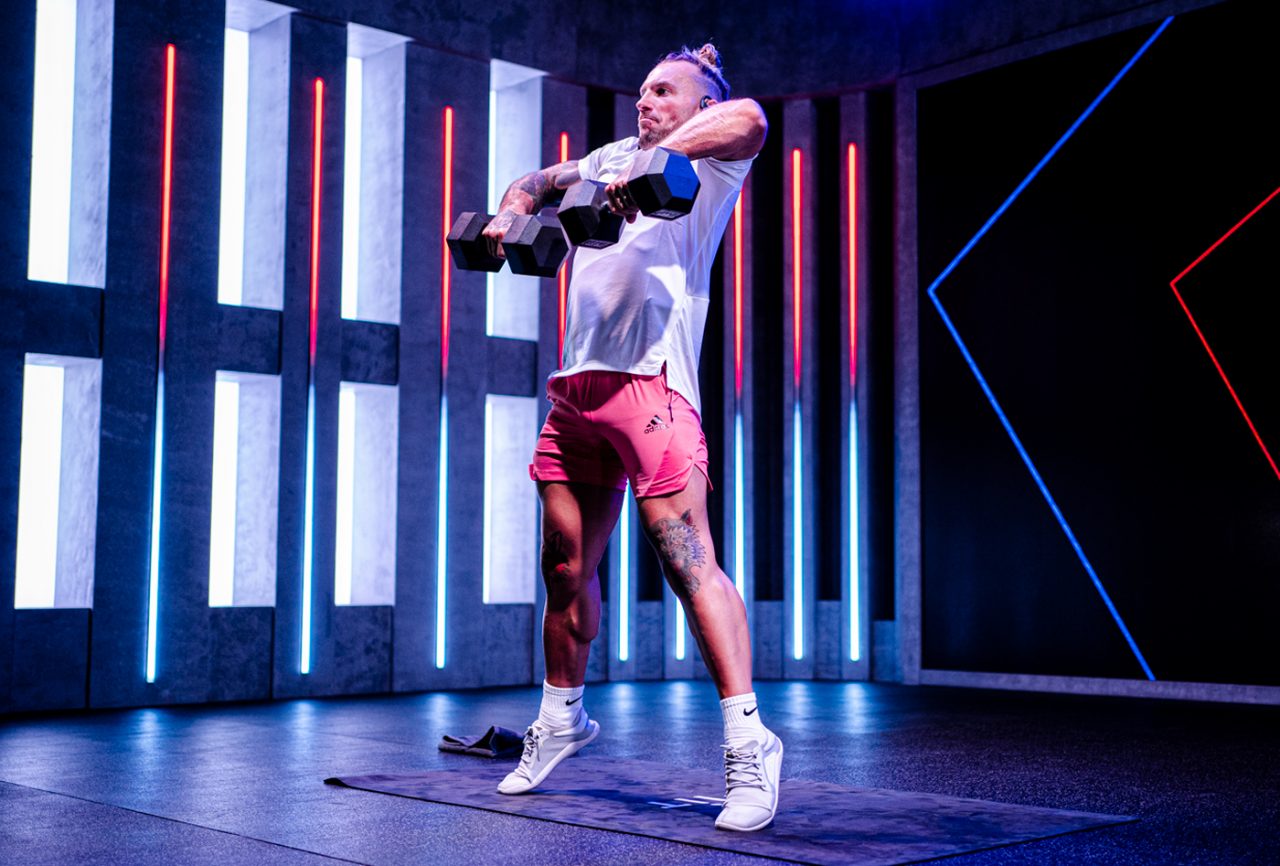 What about your music?
I advocate tech house, techno and deep house. Hot Since 82, Alan Fitzpatrick, Fisher, WH0, deadmau5. Are you with me?
We're with you. What do you love most about Fiit?
Everyone is top-calibre. I love them all. I guess I have a special affinity to Corinne and Gus. But all the Fiit trainers are leaders and champions in their own right, and we all keep each other — and the people we train — on tip-toes. Whether you use Fiit as your sole fitness app, or one of a suite, it's awesome value. And you can't put a price on inspiration.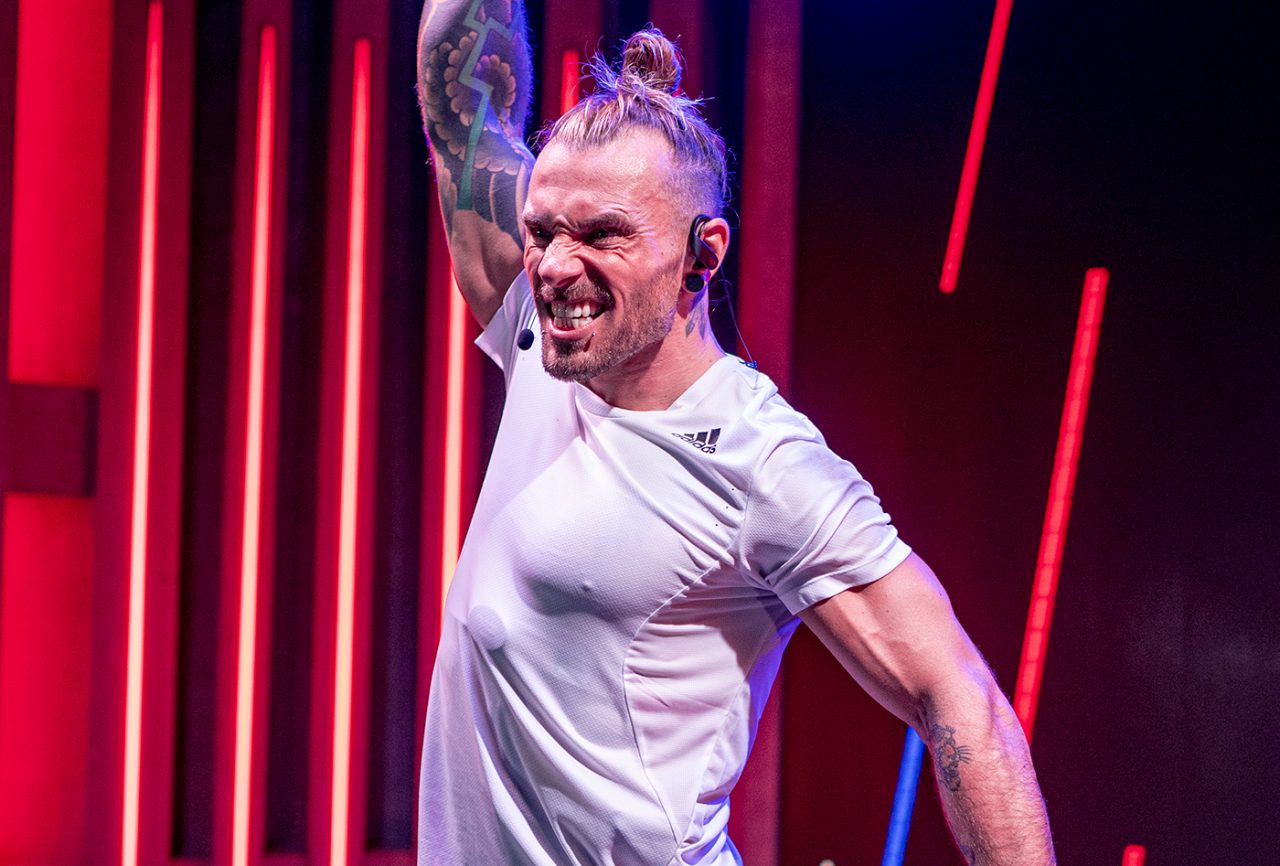 So, how did you arrive here at Fiit?
Fiit needed a kettlebell guy. And I'm a kettlebell guy. I was a Master Trainer at Third Space Gym in London for three years. The pandemic forced me to embrace digital. My voice got out to the world and I was found by Fiit. I guess people like that serious edge.
Why so serious?
I am an acquired taste. You either love me or hate me.
*  *  *  *
Get unlimited access to classes with Luke Baden from Monday 23rd November. Not on Fiit? Start your 14 day free trial.

Share article