We know it's the most important meal of the day. But too often we sacrifice quality for convenience. 
Here are three simple recipes that'll leave you nourished and energised — and ready to take on any Fiit Club class.
1. Buckwheat porridge with berries, almonds and honey
Instead of using traditional oats — buckwheat groats are loaded with nutrients, and available from most supermarkets. Naturally gluten-free, they're high in iron, zinc and selenium and contain all of the essential amino acids.
If you can get your hands on raw manuka honey, do. It has antiviral, anti-inflammatory and antioxidant properties and has been used to treat everything under the sun — from healing wounds and soothing sore throats to preventing tooth decay and aiding digestion.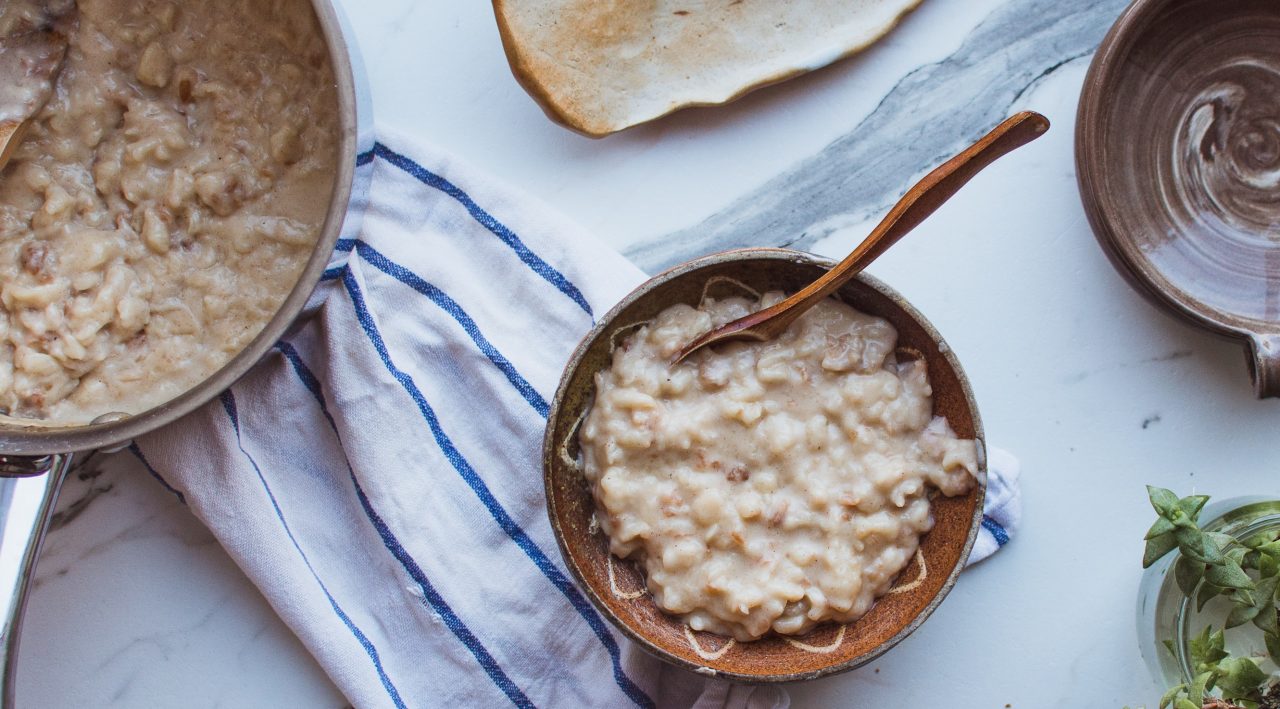 Ingredients (Serves 2-3)
For the porridge:
1 cup buckwheat groats
1 tsp of cinnamon
2 tsp of ground ginger
230ml spring water
480ml your favourite milk of any kind
A pinch of salt
A small handful of sultanas
For the topping:
1 cup frozen berries
¼ cup toasted flaked almonds
A few heaped spoonfuls of your favourite plain yoghurt
1 heaped tsp of raw manuka honey per bowl
Method (20 minutes)
1. Soak your buckwheat groats overnight in a bowl of water — this makes them easier to digest.
2. In the morning, drain and rinse the seeds. Place them in a saucepan with the spices, sultanas and spring water. Bring to the boil then reduce the heat and cover with a lid.
3. As the groats start to absorb the water, add 1/2 milk (240ml). Stir, cover and simmer gently. Keep an eye on it and stir so it doesn't burn.
4. When it has absorbed more of the liquid, add the rest of the milk and keep simmering until you have a lovely, thick porridge. This should take 20-30 minutes. Keep in mind, the longer you cook the porridge, the more liquid you'll need to add.
5. While the buckwheat is cooking, prep the berries. Place them in a small saucepan with 1-2 tbsps of water and place on a medium heat for 5 mins.
6. Serve the porridge in bowls and top with the lightly cooked blueberries, a dollop of yoghurt, a sprinkle of flaked almonds and the delicious Manuka honey. Yum.
2. The ultimate green smoothie 
This foolproof recipe is easy to make and great for those who don't have buckets of time in the morning. This is how you squeeze in a vitamin-packed breakfast in just a few minutes.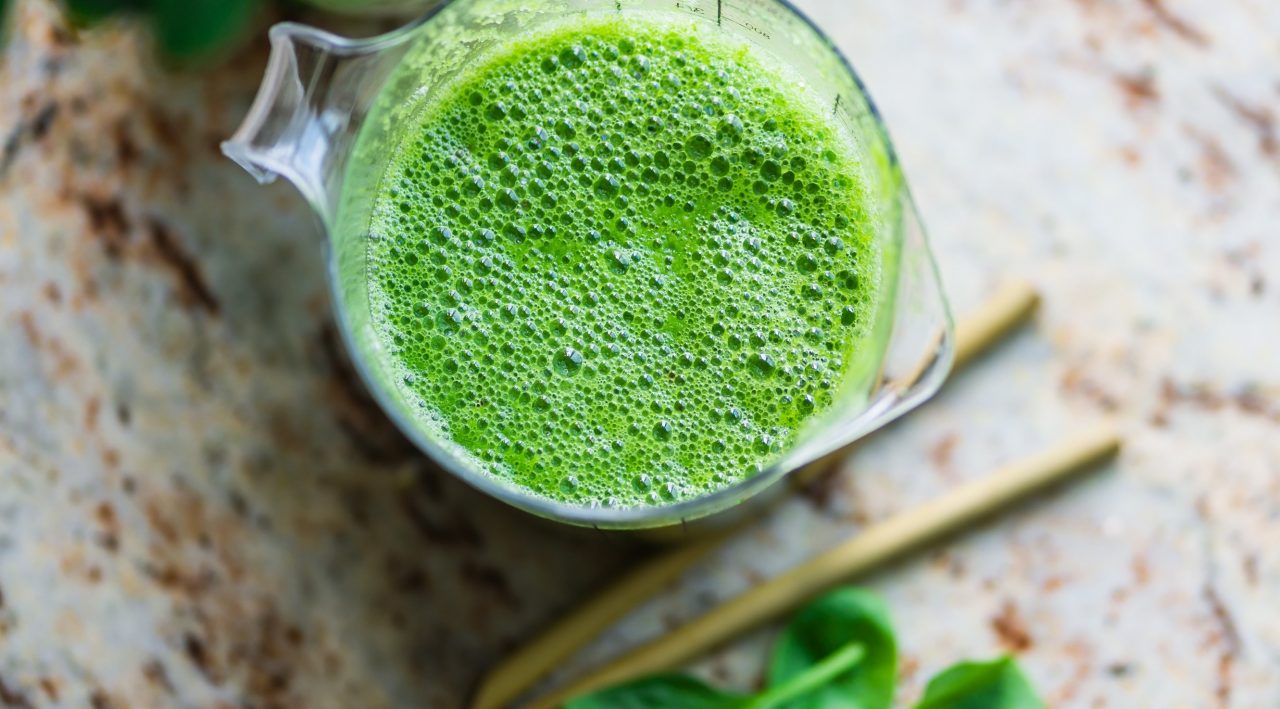 Ingredients (Serves 2)
1 frozen banana
1 tsp almond butter
½ avocado
1 cup spinach leaves
100g cucumber, peeled
500ml almond milk
⅔ cup of coconut yoghurt (optional)
2-3 ice cubes (optional)
Method (5 minutes)
1. Place all the ingredients in a blender.
2. Blitz them.
3. Take your smoothie on the go.                
3. Bruschetta
A mediterranean staple, bruschettas are really easy to make — and packed with tasty goodness. Tomatoes are a great source of fibre, vitamins and minerals, and have been found to help protect the skin. Add a side of avocado for some healthy fats and a perfectly balanced breakfast.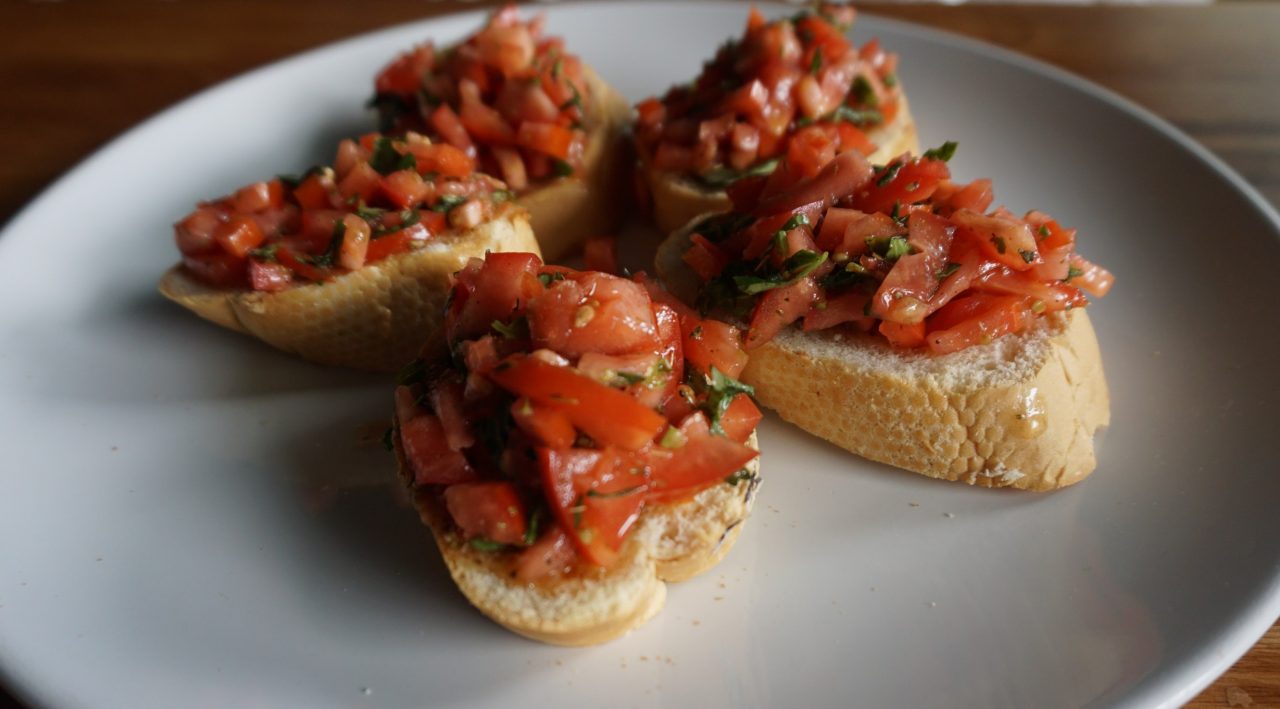 Ingredients (Serves 2)
300g vine tomatoes 
1 avocado
2 garlic cloves
10g basil
Extra-virgin olive oil
Balsamic vinegar
Pinch of Maldon sea salt 
Ground black pepper
4 slices of sourdough bread
Method (15 minutes)
1. Preheat the oven to 200°C.
2. Peel and halve the garlic cloves.
3. Brush your sliced bread with the garlic and a drizzle of olive oil. Pop in the oven for 3-5 minutes.
4. In the meantime, wash your toms. Chop them into bite-sized chunks, place in a bowl and set aside.
5.  Peel and dice the avocado, and add to the tomatoes.
6. Season with olive oil, vinegar, salt and pepper.
7. Chop the basil finely and add to the tomatoes (leave a few leaves for garnish).
8. Spoon the mix onto your sourdough slices and top with a basil leaf.
9. Enjoy!
 *Once you've fuelled the engine, power up with Fiit. Take your training to the next level with one of our personalised plans. Or challenge friends and strangers to our brand new live leaderboard classes — and burn 22% more calories.
Share article