Thanks to modern science, you no longer have to be an athlete to train like a pro. 
Just take a tiny swab of your mouth, send it to a lab and find out exactly how you should be training, what you should be eating and even what your stress markers are. 
We've teamed up with DNAfit to help you get even more personal with your training. Developed by Olympians (and winners of two Queen's awards) DNAfit can tell you everything you need to know about your body and what it needs to work at its best. Here's how.
With a unique nutrigenetic profile
Find out how to build your perfect meal — based on how well you process carbs and fats, how sensitive you are to salt, alcohol and caffeine and whether you can digest things like gluten and dairy. Once your results are in, DNAfit provides a personalised meal planner, with tons of recipes that are genetically matched to you.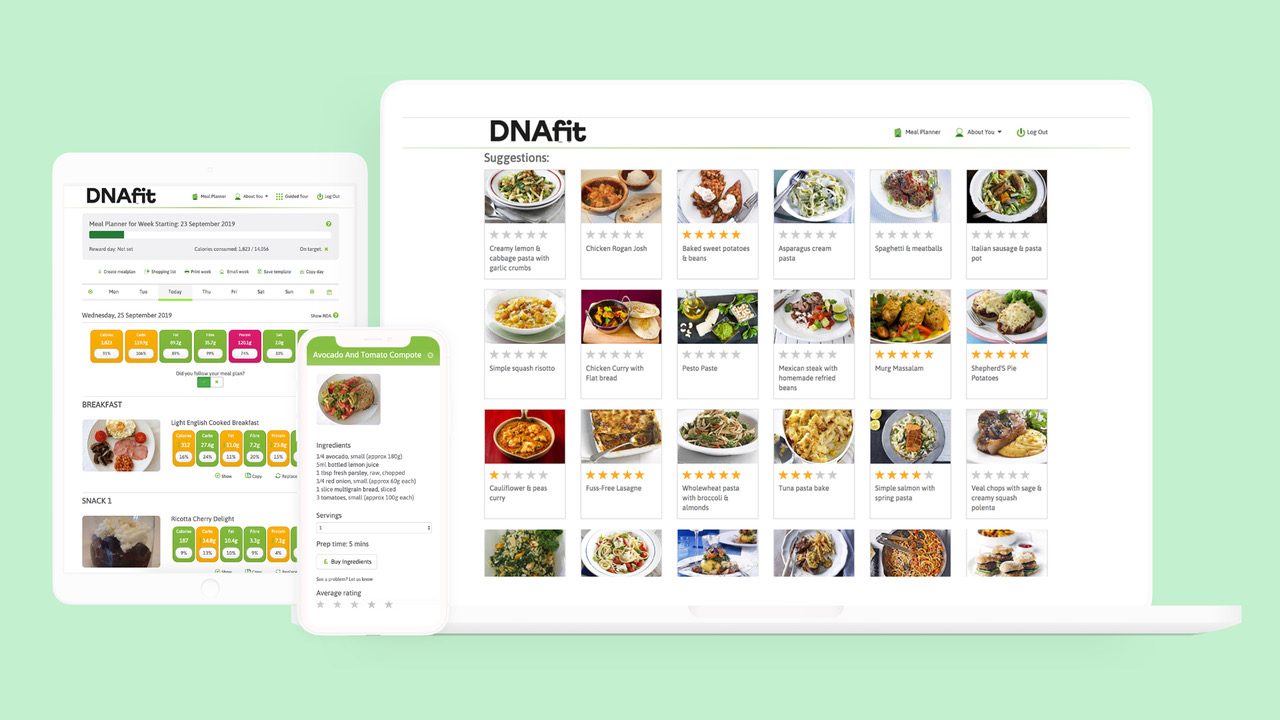 With fitness reports
This is where it gets really interesting. If you're genetically predisposed to respond better to short, sharp exercise, DNAfit will recommend you start one of our higher-intensity training plans like Lift or Resistance. If you're better served by endurance training, they'll suggest you start something like Super Fit or Total Burn.
They also take into account your risk of injury and how well you're likely to recover. So if you're prone to tendon tears, they'll recommend you do core strengthening exercises like the ones in the Abs and Glutes plan or in The Pilates Body. And if you have a slower recovery profile, but a lower risk of injury, you'll be guided towards yoga or stretching (think Movement Master).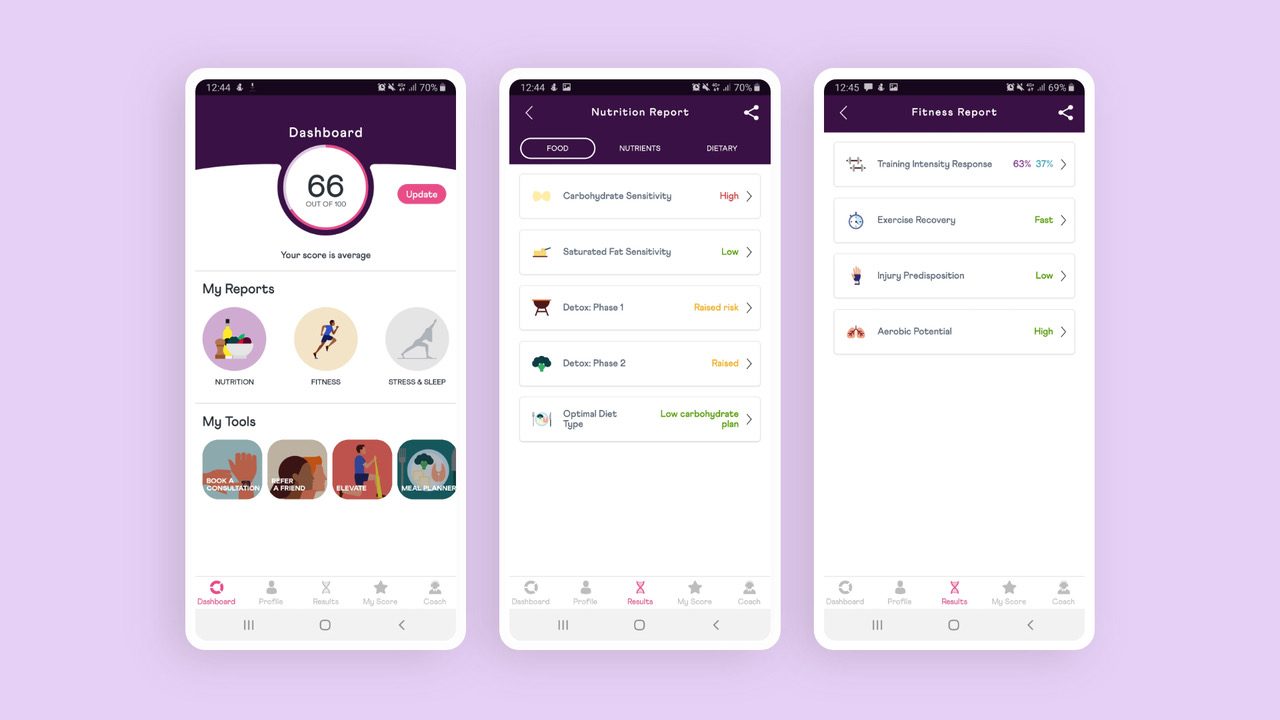 With your sleep and stress response
This includes everything from the effect of caffeine on your sleep and whether you're genetically predisposed to be a night owl or early bird, to how well you manage stress and process information. Once you've got the low down, you can implement changes to your lifestyle and sleep schedule — which will naturally have a huge impact on your health and fitness.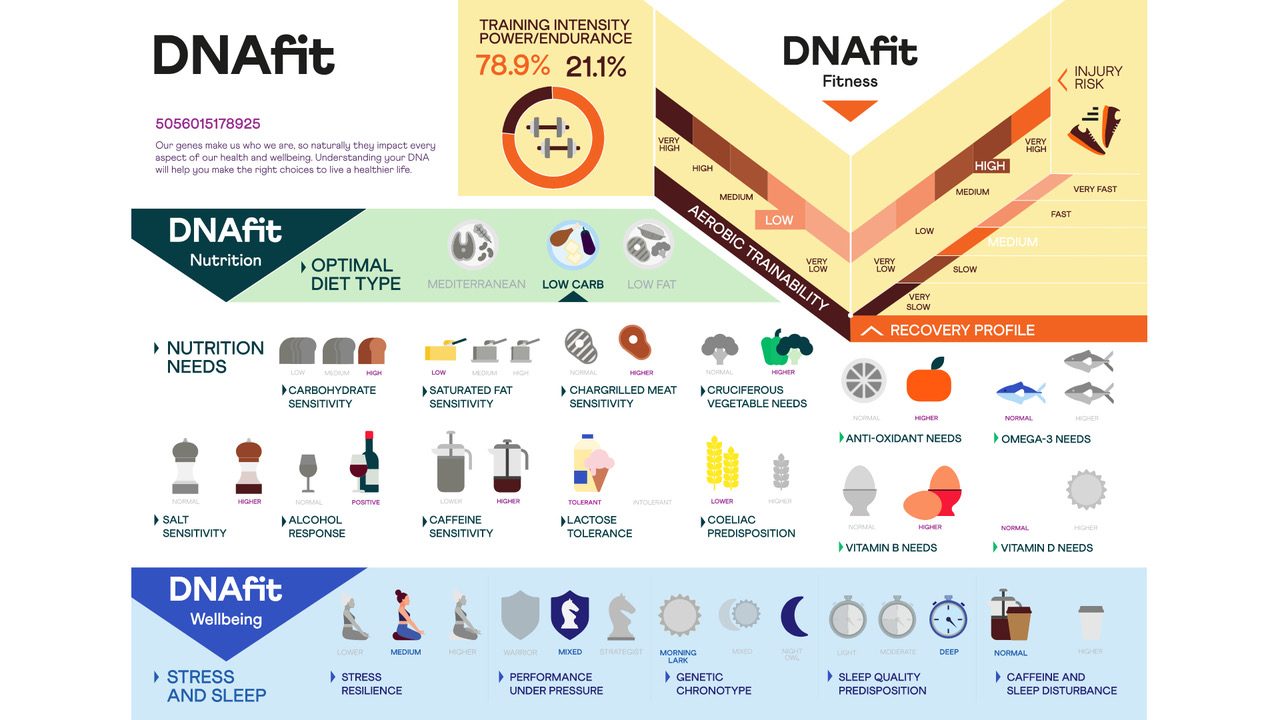 If you're interested to learn more about how your body works, make the most of our exclusive offer with DNAfit. Once you've got a full report of your DNA profile, take on a recommended Fiit plan and train like a pro. Who said screen time was bad for you?
*Not on Fiit ? With hundreds of classes on demand, 20+ training plans and the UK's first live leaderboard HIIT classes, we're the only fitness app that really helps you make good habits stick. Start with a free 14 day trial, which you can cancel anytime.
Share article