If you're a regular Fiit user, you'll know and love (possibly even fear) our master trainer — Adrienne Herbert. For those new to the app, it's time to get up close and personal.
This London-based powerhouse is a firm favourite with our members, ensuring our form stays on point, our heart rate is in the zone and our Fiit Points are soaring.
Recently named 'the face of wellness' by British Vogue, Adrienne is an Adidas ambassador and one of the most in demand British trainers. Also the host of top-rated podcast Power Hour, she motivates the nation (both on and off the mat) to pursue their passions and create powerful daily habits.
Juggling a high-flying career with raising seven-year-old son, Jude, Adrienne is living proof that "you can do hard things". And this week we caught up with her at Fiit HQ to find out what keeps her motivated.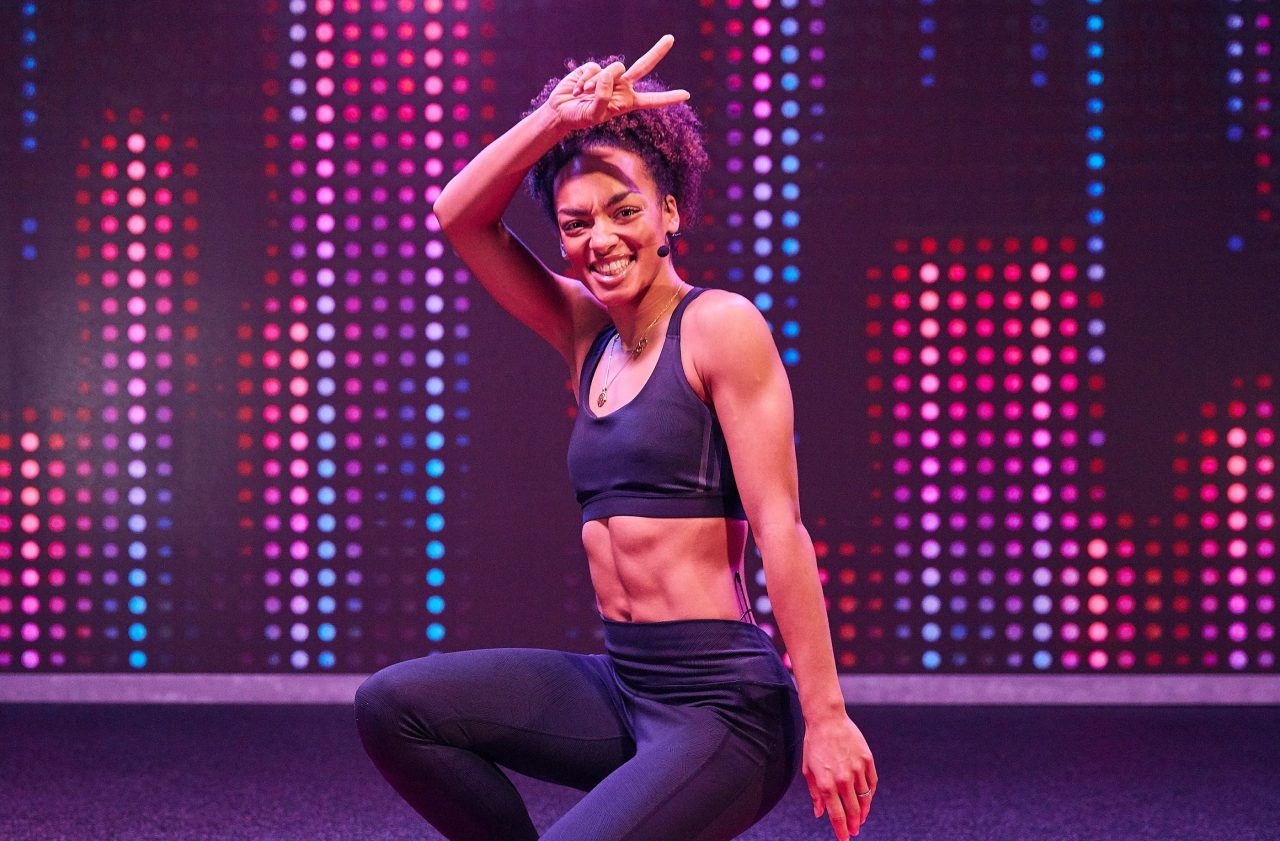 How did you get into the fitness industry?
I had a career change in 2011. I used to be a professional dancer and I performed in We Will Rock You for four years. But after giving birth to Jude I realised I wanted to inspire other mums. I left the West End and started my first ever 'mummy bootcamp'. A few months in I realised how happy it was making me. And that I wanted to encourage more people to get healthy. Regardless of their age, size, shape or ability. I wanted to spread the message that everyone can move. And that fitness can be a really fun thing if you do it right.
What keeps you motivated?
I think we need to prioritise our health. That's the main reason I stay fit. Health is wealth! It's so valuable. And it's so missed when it's gone. My life experiences have taught me never to take it for granted. So while I can move, I'm going to move. No motivation needed.
"My training style is really eclectic. I run, I do HIIT, yoga and bodyweight training. Anything that leaves me dripping with sweat and feeling good."
You've completed 19 road races, including the London Marathon. Is the runner's high real?
Oh it's real. But there's so much more to it than that. Running has changed my entire life. It's helped me believe in myself and achieve things I never thought I would. It's a never-ending constant challenge and it allows me to have time on my own. Free from distractions — free from work, from kids, from life! I'll never take it for granted. I know I won't be able to do it forever. But while I can, I will.
Your job is very physically demanding. What do you eat to stay strong and energised throughout the day?
I eat a mainly plant-based diet. I started 2.5 years ago, when I read up on the environmental impact of animal agriculture and the meat and dairy industry. I'd already heard about the health benefits of going plant-based. So I thought I might as well give it a go for a few weeks. But I started to feel really good, really quickly. So I carried on. And since then it's helped me recover faster after my workouts. And it's also had a massive impact on my skin. It feels amazing.
But as with any diet, I've had to keep it varied so I don't fall into bad habits. I try not to eat the same foods over and over again. And I get lots of grains and pulses in as well as iron and vitamin C supplements. They're great when I'm doing endurance training.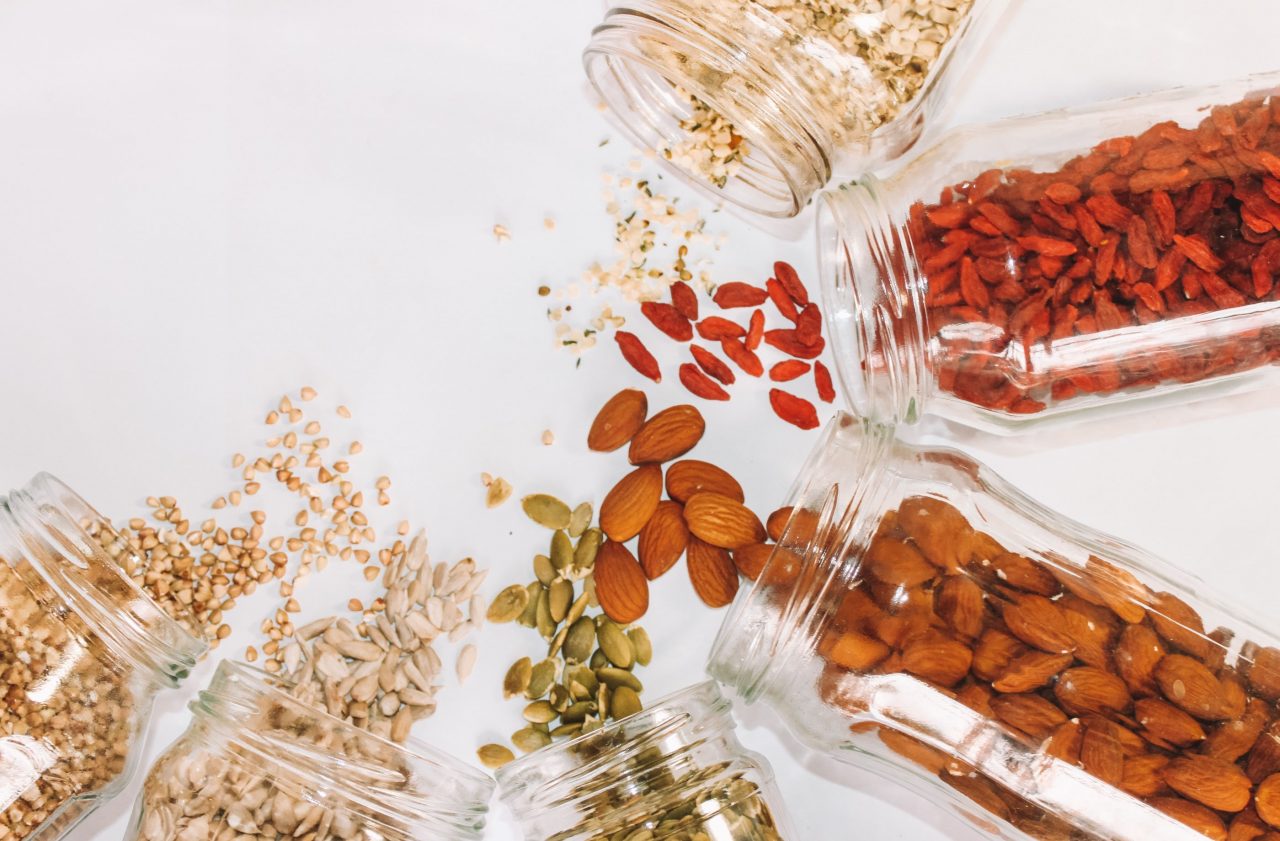 As master trainer at Fiit, why do you think home workouts are the future?
Now that the digital world lets us connect with anyone, anywhere, at any time, the traditional barriers to fitness have gone. I really believe that Fiit has the answer to leading a healthier life. Because it's easy. And it's inclusive. New mums can train with it at home. People who can't afford expensive gym memberships can still work out with highly qualified professionals. And anyone who doesn't feel confident enough to sweat or stretch out in public can do it in their living room.
I think Fiit is revolutionising the way we think about exercise. I'm a firm believer that we can all achieve more than we think we can. In fact, my other mantra is that 'ordinary people can do extraordinary things'. And Fiit helps us do them.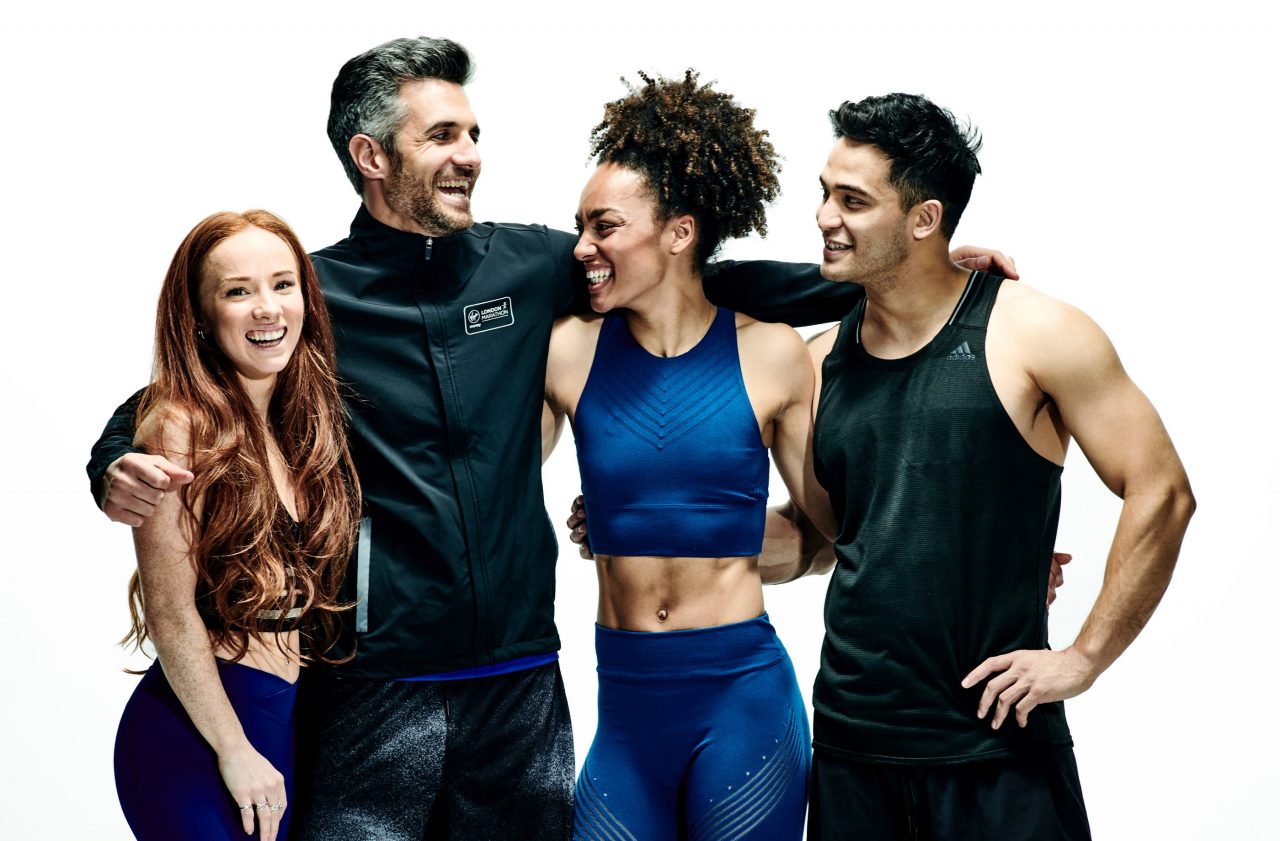 *To train with Adrienne, tap below to start your free 14 day trial on Fiit (which you can cancel anytime). Already a member? Browse by 'Trainer' in app and take a class with her today. If you want to reach your fitness goals faster, try one of our 20 new and revamped training plans.
Share article