If you're a regular in the Strength studio, you'll know that rep tracking with the Fiit device pushes you like nothing else. It counts your reps in every class, shows your progress and pushes you to beat your personal best every time you hit your mat.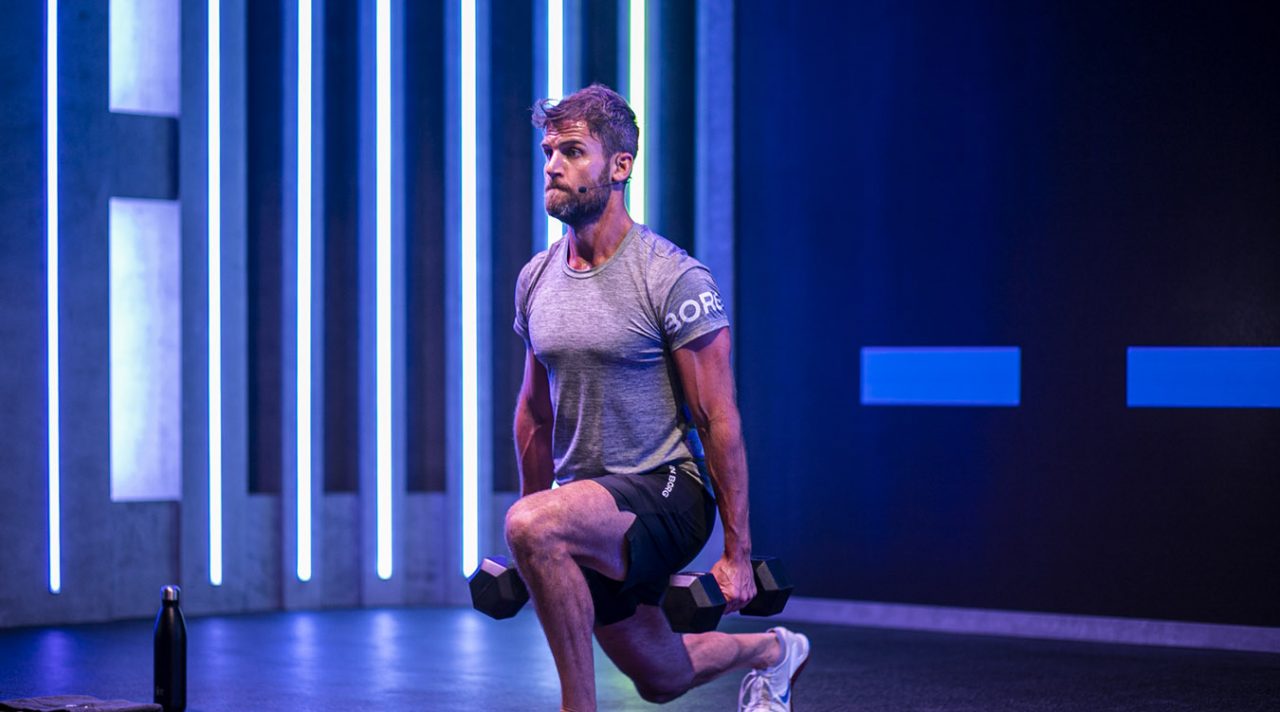 But the accelerometer technology within our Fiit device can't track every move (think rows, overhead presses and lateral lunges). Moves that are essential if you want to build real functional strength.
As a strength and conditioning coach, I know that balanced training includes pulls and pushes. It's includes lateral moves, forward folds and rotations. And you need variety to target every single muscle.
So how do you train more efficiently with the Fiit device while including exercises that are crucial for 360 training?
Welcome to a new strength series
If you head into the app now, you'll find 14 new strength classes ready and waiting.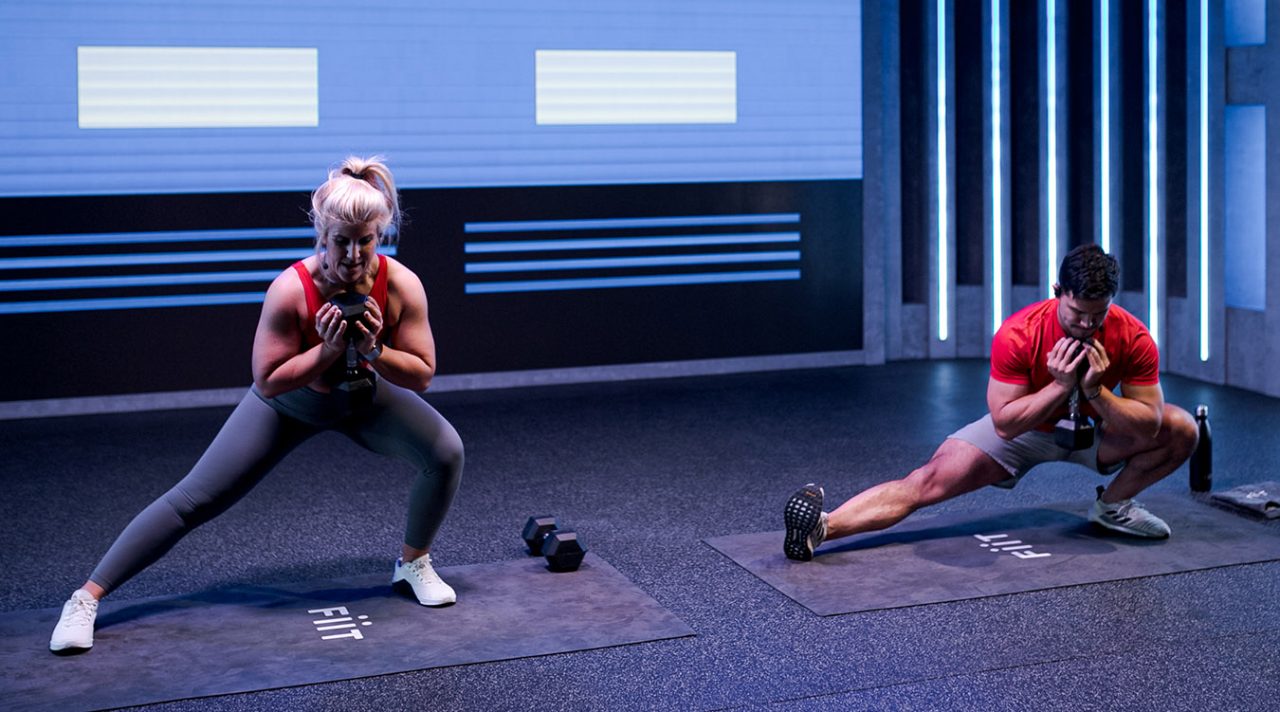 To give you the best of both worlds, we've introduced two phases in every class. The first, is the technical phase where we teach you new moves, demonstrate progressions and ensure you're nailing your technique. Your Fiit device won't track reps at this point, so you can focus on the quality of your movements, not the speed. That means we really get to play with tempo — slowing down your movements so your muscles bare the tension for longer, and you end up making greater strength and muscle gains.
The second is the challenge phase, where you crank up the pace and hit those personal bests. With isometric holds and dropsets, this part of the class will push you at every level. So you feel the cardio burn, without the jumps.
The four concepts
Similar to Fiit Club, our four new class types have individual structures. Some include dumbbells and kettlebells, others are bodyweight only. Together, they make up the perfect strength training routine, so make sure you give them all a go (let's face it, we all have our favourite classes but you need variety to strike the perfect balance).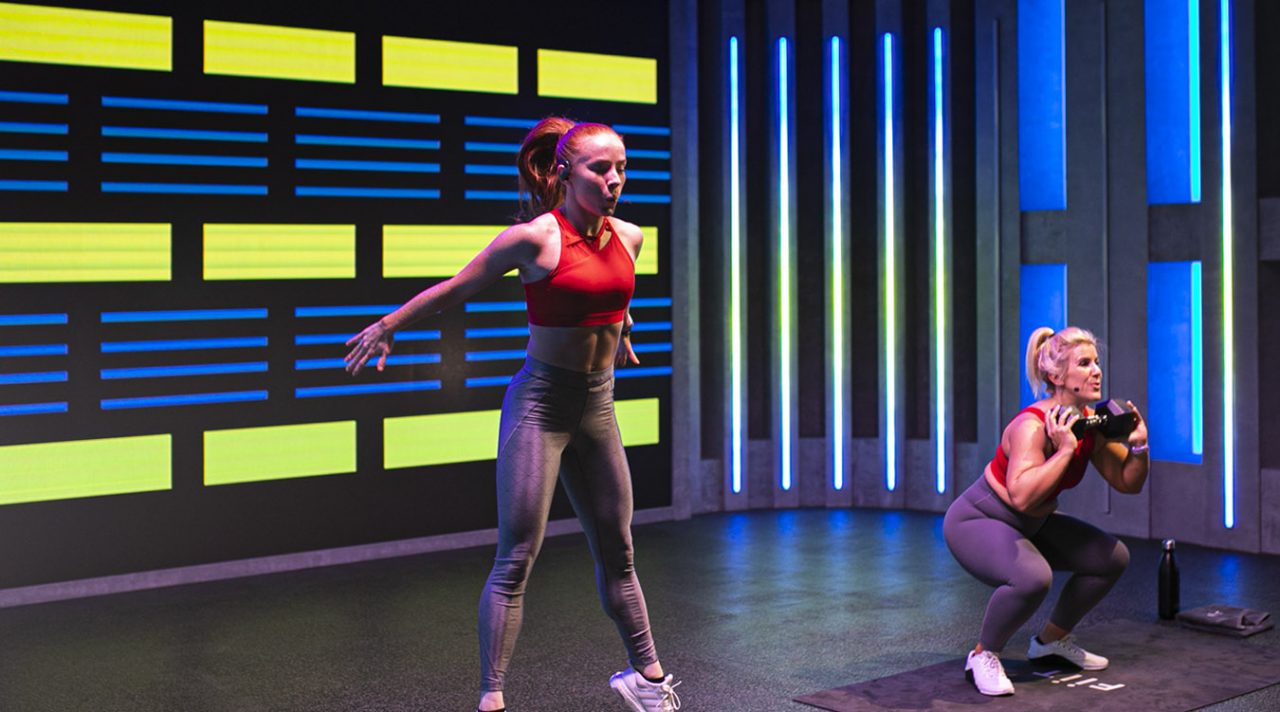 If you're after fast-paced supersets that help you empty the tank and get your pulse raising, Blaze is your class. By alternating between bodyweight and weight training — you'll target and exhaust your every muscle (in a good way!) 
Or, if it's fast, explosive and athletic movement you want to nail, check out Pace. You'll swap between floor and standing exercises to rest the muscles you've just worked, while you target others. Then you'll power through two back-to-back challenge phases made up of supersets and descending pyramids. Add a pair of dumbbells to the mix and we guarantee you'll be a sweaty mess by the cool down.
For those of you who love bodyweight workouts, we've created Strength 360. Named because it hits your entire body from start to finish. Expect in-depth coaching from the trainers, so you learn the proper progressions for specific movements — like the mighty push up — then ramp up the intensity.
Last but not least, there's 25 x 25. Where you take on 25 sets in 25 minutes with minimal rest in between. It's killer, but if like me, you love to change it up with different exercises, this will be your go-to.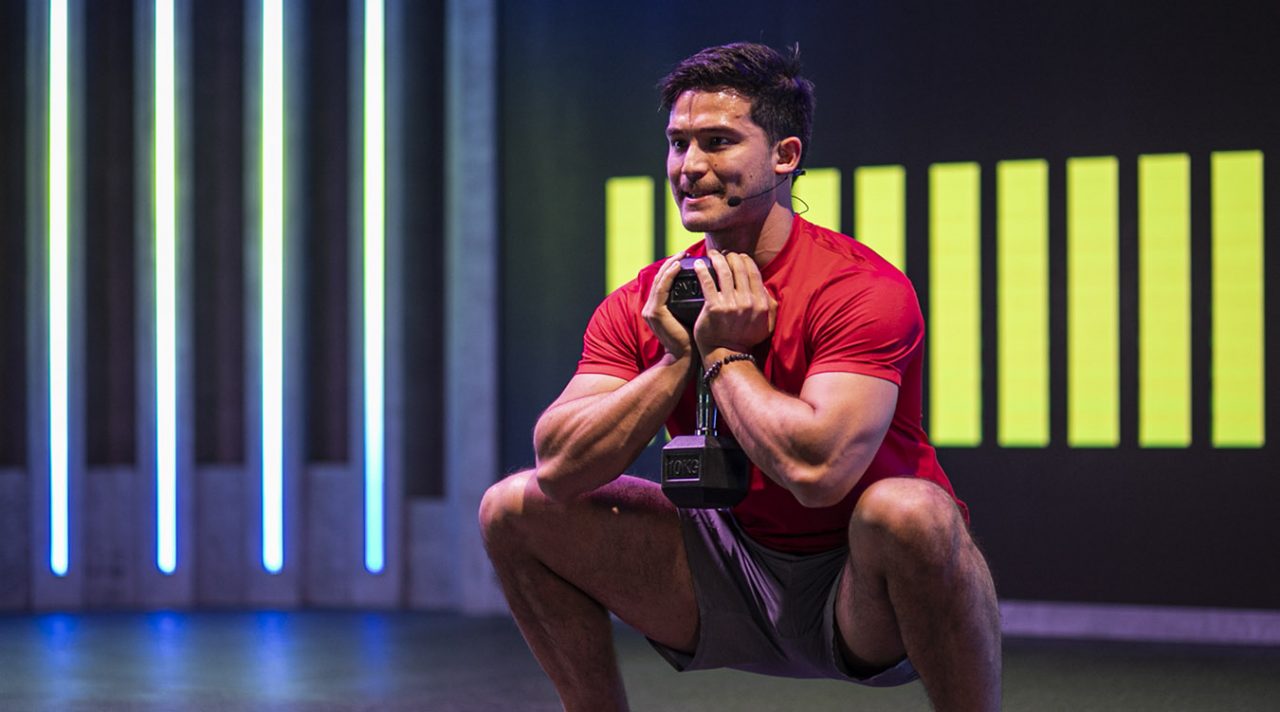 If you want to get stuck in and start making measurable gains in the Strength studio, join Lawrence, Kim, Gede, Laura and I by browsing in-app by 'Newest'. Once you've had a taste of our new classes, head over to the community and let us know how you got on, and which class type you liked the most. 
*New to Fiit? Tap below to start your free 14 day trial.
Share article