Carbohydrates are not the enemy.
They play a crucial role as your primary source of energy. They're vital for the function of everything from muscle contractions to brain activity. And, most importantly, they taste delicious. Life wouldn't be worth living without pizza!
For that reason, we're not advocating ditching the potato or abstaining from pasta. Rather, occasionally swapping high-GI simple carbs like white rice and bread with low-GI complex carbs like oats, brown rice, spelt, rye and barley can be a smart move for your health.
Related: 6 of the Best: Post Workout Recipes
The reason: starchy complex carbs take longer to release sugar into the bloodstream and typically contain more nutrients and fibre, reducing the chance of you feeling fatigued or hungry between meals.
To aid the transition, we've picked our favourite low carb recipes and low-GI carb dishes for you to sink your teeth into.
LOW CARB RECIPES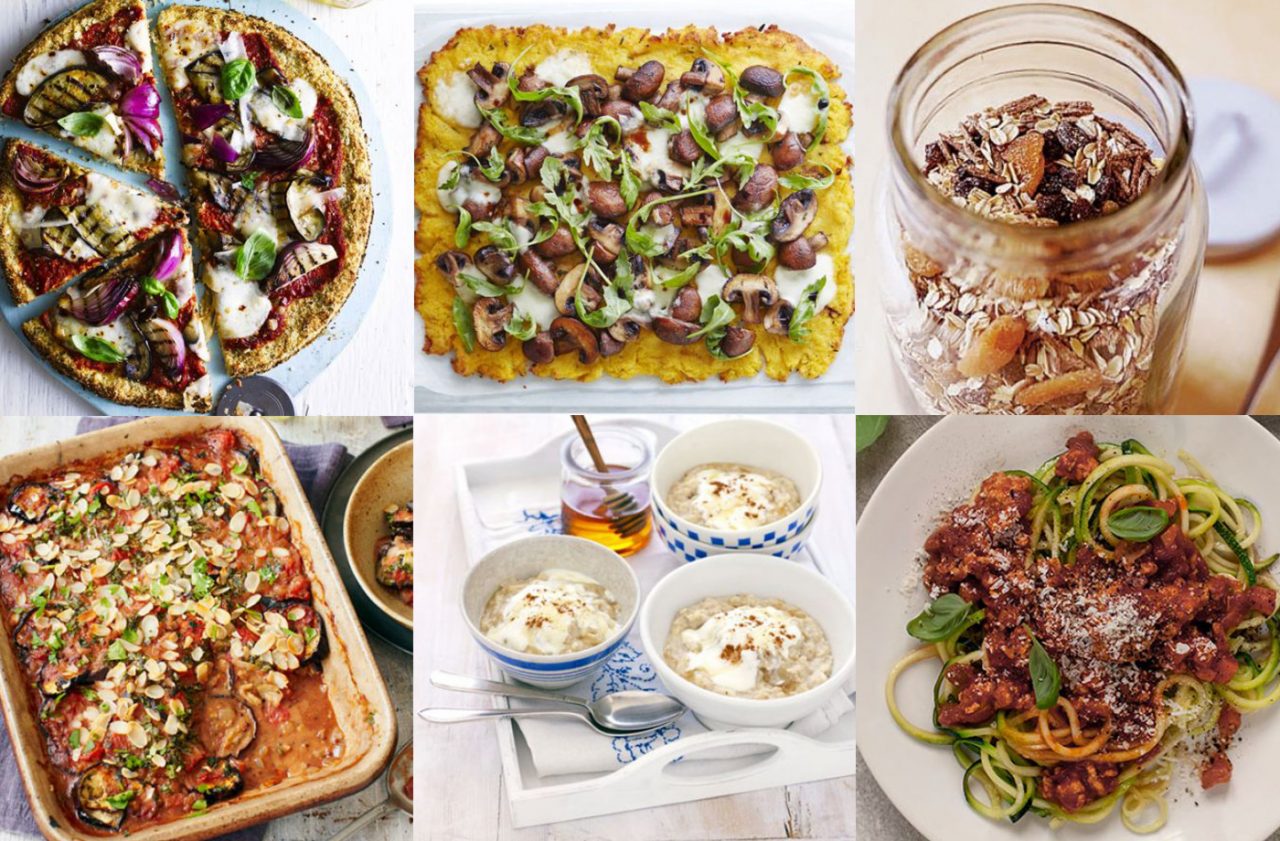 APPLE & LINSEED PORRIDGE 11 MINS
Kickstart your day with a hearty bowl of high-fibre, low-GI jumbo oats.
HIGH-FIBRE MUESLI 20 MINS
Homemade always trumps shop bought. Go DIY on this brekkie staple.
COURGETTI BOLOGNESE 1H 15 MINS
That spiralizer gathering dust? Put it to good use with this twist on an Italian classic.
CAULIFLOWER CRUST PIZZA 1H
Swap the stuffed crust for the cauli crust with this gluten-free favourite.
POLENTA & MUSHROOM TART 50 MINS
Swap fatty pastry for cheesy polenta with this light veggie dish.
SPICED AUBERGINE BAKE 1H
Dine in with style serving this vegan, heartwarming show stopper.
In a hurry? Check out 6 of the best: Low sugar smoothies
Share article