The benefits of indoor bike workouts are bountiful. For starters, it's safer than riding on the road, you don't have to wait at the lights or take verbal hammerings from angry drivers. 
And when it comes to your fitness, the benefits of indoor bike workouts are endless – from boosting your quad power and VO2 max (obvious ones) to strengthening your core and keeping you young (less well-known). 
Here we've whittled down our top five reasons to get in the saddle.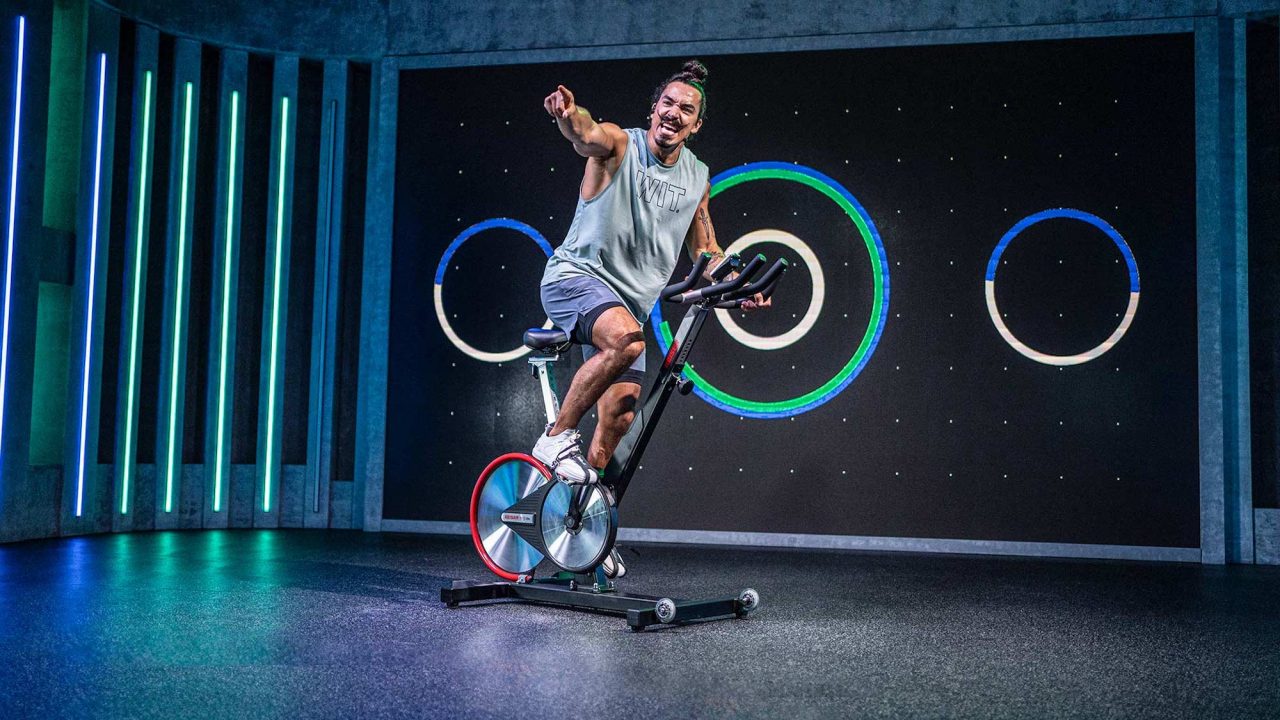 1. INDOOR BIKE WORKOUTS ARE LOW IMPACT
It's an obvious one, but it deserves repeating. 
If your ankles, knees, hips etc. need a break…exercising on an indoor bike is low impact.
But because your feet never lift out of the pedals on an indoor bike, these bones and joints get an easy ride. That also means you can safely test the limitations of your power and endurance.
As well as being low impact, cycling is a full-body workout. Your quadriceps, hamstrings, calves and glutes might generate the power, but your back, arms and core muscles all chip in to hold you steady.
2. INDOOR BIKE WORKOUTS ARE LOW RISK
Because bike workouts are low impact, they're also low risk when it comes to picking up injuries. 
The Australian Army, in fact, realised that swapping regular running for cycling had a profound impact in keeping their soldiers off the sidelines. Over a 12-week period, they saw a 91% reduction in lower limb injuries and zero detrimental effects on running output. 
If you're a keen but injury-prone runner, swapping your trainers for cycling cleats one or two sessions per week could help keep those niggles at bay.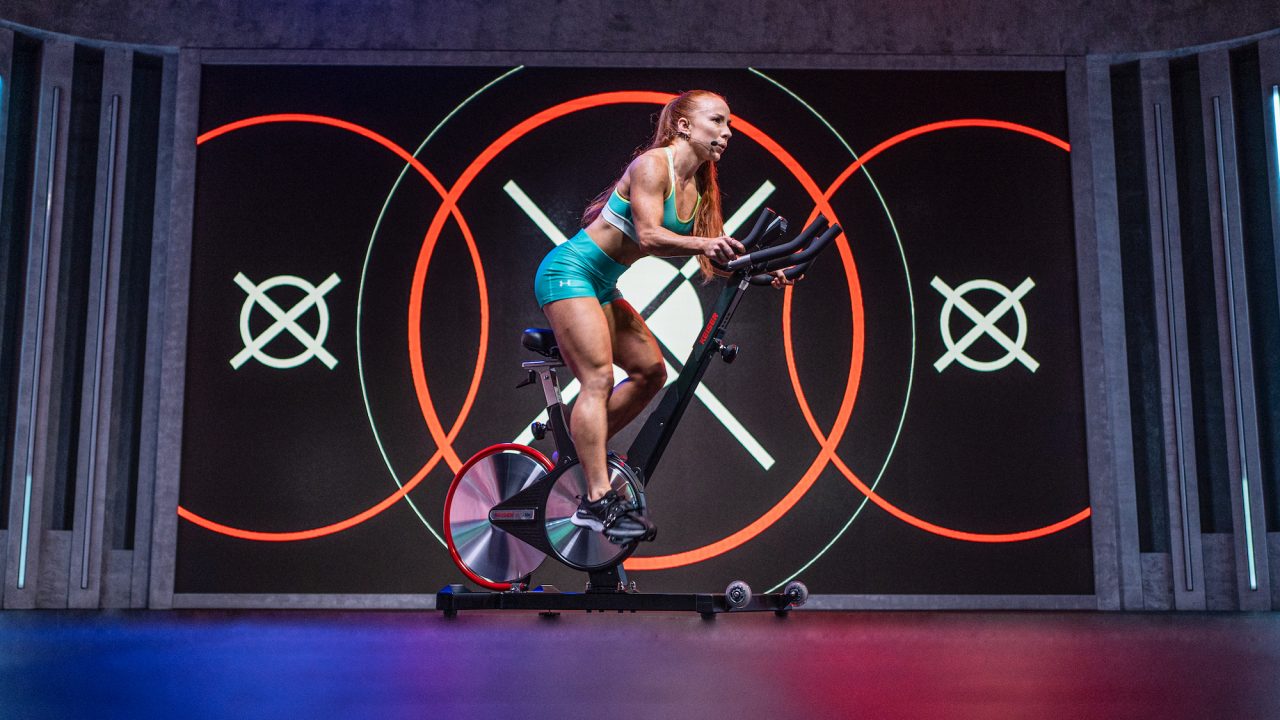 3. INDOOR BIKE WORKOUTS ARE ACCESSIBLE 
Indoor bikes are everywhere. In your local gym, your hotel gym or possibly even your home gym. That means there's one less reason to miss a workout on your travels. 
You don't need to be specially skilled to use them either – it's just like riding a bike, after all. This low barrier for entry makes indoor bike workouts suitable for all abilities and experience levels.
Thanks to their easily adjustable resistance settings, indoor bikes can also provide a suitable challenge whether you're looking for a slow and steady ride or an all-out sprint. 
4. INDOOR BIKE WORKOUTS KEEP YOU YOUNG 
If you can look past the lycra, you might notice cycling is a sport enjoyed into relatively old age. That's because cycling can help slow down the ageing process. 
That's according to a series of studies funded by Bupa and published in 2018 that monitored the health of 125 amateur cyclists aged between 55 and 79. 
The researchers found their production of disease-combatting T-cells was as good as someone in their 20s, while they were also able to maintain consistent levels of muscle mass, strength, body fat and cholesterol as they aged. 
Another 2017 UK study of 260,000 adults found that those who cycled regularly – in this case on their daily commute – have a drastically reduced risk of cardiovascular disease, cancer and all causes of mortality.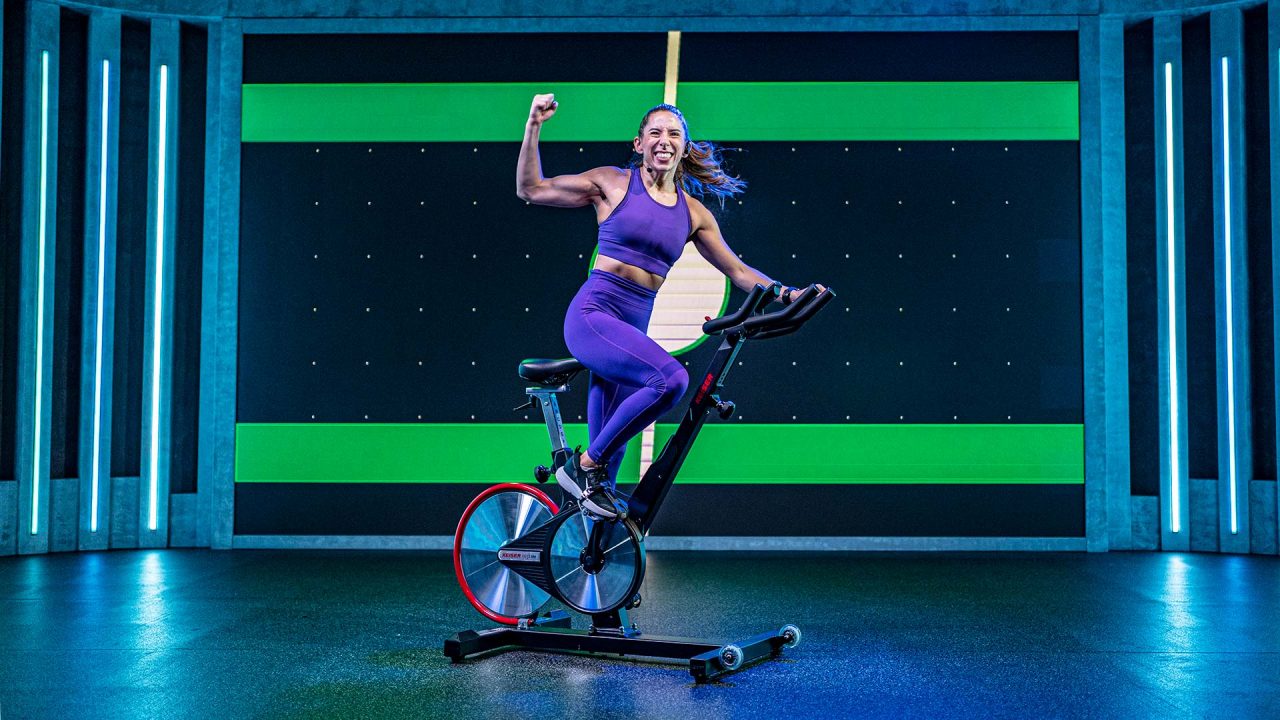 5. INDOOR BIKE WORKOUTS GET YOU FIT FAST 
When it comes to high-intensity interval training: Two legs good. Two wheels better. 
That's according to a 2016 study which found swapping one 60-minute cardiovascular workout per week, such as running, with two 30-minute high-intensity indoor bike workouts resulted in significant improvements in leg strength and VO2 max after just six weeks. 
Not only that, the group that performed two indoor bike classes per week also enjoyed lower blood pressure, blood glucose, total cholesterol, triglycerides and fat mass. 
The researchers' conclusion: just two 30-minute bouts of high-intensity interval cycling per week is an effective, low impact way to improve body composition, metabolic conditioning, cardiovascular health and musculoskeletal fitness. 
We couldn't say it better ourselves. 
RIDE LIKE A PRO 
For all of the above reasons and many, many more we've launched Bike Academy here at Fiit, your two-week masterclass on indoor cycling.
With bike-specific tutorials, our expert trainers will show you how to hone your technique, optimise posture, boost your pedal power and ride like a pro. 
Sounds like a plan? Enrol in Bike Academy here.
Share article