Don't let waning motivation stand between you and the feel-good endorphin rush of a completed workout. Use these tried-and-tested tips from our in-house experts and fitness industry heavyweights to stay motivated to exercise all-year round. 
HOW TO STAY MOTIVATED TO EXERCISE
1 Embrace the motivation-habit-discipline loop. "Motivation is finite," says Director of Fitness, Gede Foster. "It never sticks around so make the most of it while it's there." Get in the rhythm of good habits, like going for a walk at lunch or doing a 10 minute Fiit class. Be disciplined to stick to your plan. "Through the regularity of training, you'll start to see results, which will then feed your motivation-habit-discipline loop to keep fuelling your next session."
2 Think frequency, not duration. For the above point, how do you get in the rhythm of good habits? Well we've found that seven is the magic number. Fiit users who complete at least seven workouts in 21 days go on to cement long-term healthy habits. Tick off seven workouts and that feedback loop will keep you coming back for more. 
3 Remember your "why". Is it for your mental headspace? Is it so you can show up for your family better? Is it so you can run and catch the bus in the morning? "Identify your 'why' then write it down and keep it somewhere visible as a regular reminder," says Gede.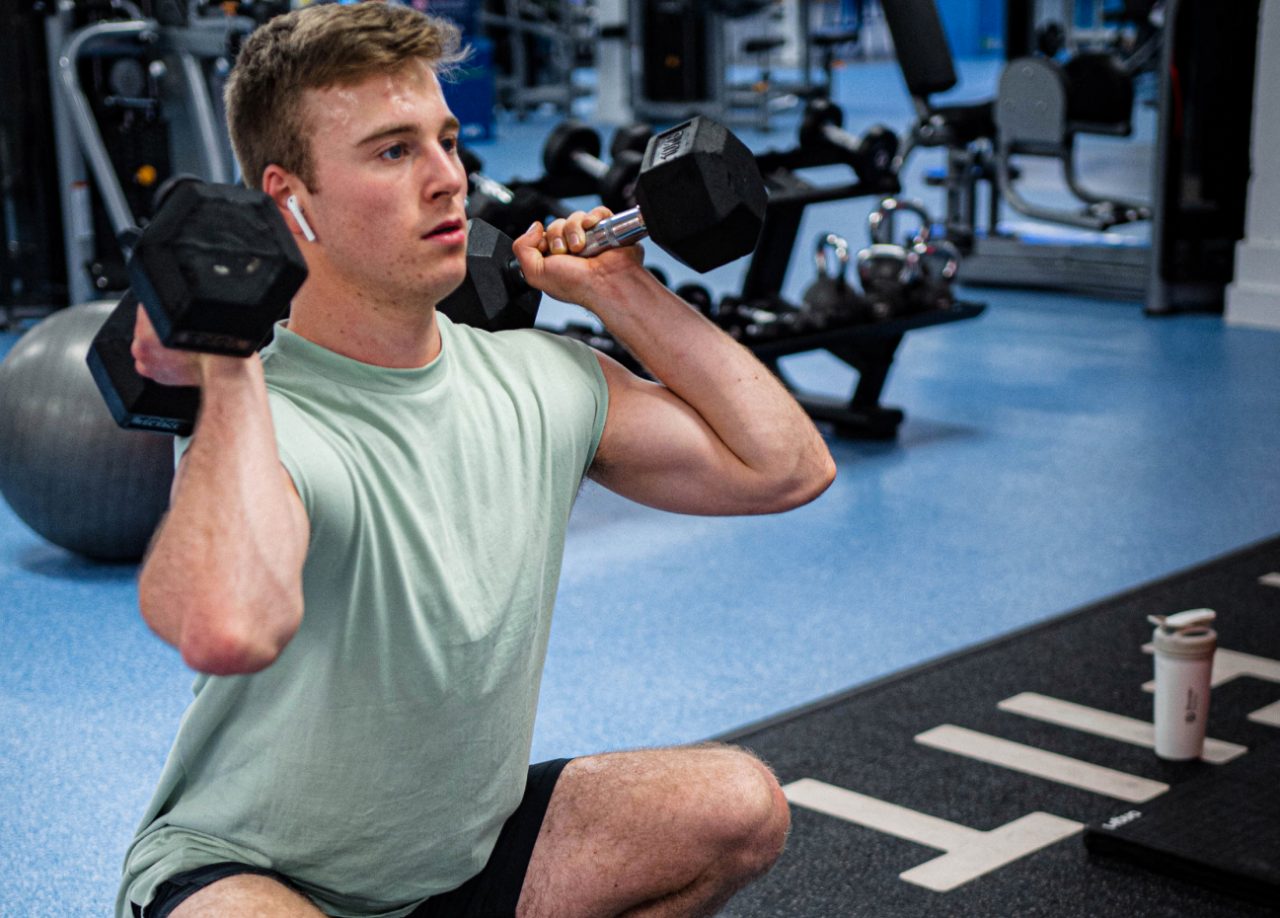 4 Make it fun. Fun is different for everyone. Is it doing virtual workouts? IRL workouts? With or without your friends? Do you shy away from competition? Or prefer to track your metrics? If you're unsure, give each one a try until you find a way of working out that you enjoy, rather than just endure. 
5 Keep it fresh. For some, variety keeps exercise interesting. If you're getting stuck in a rut, shake things up. Now's the time for that Barre class you've heard all about but never dared try. Have access to a gym? We now offer classes on the full suite of gym equipment, from the treadmill to the airbike. Best of all, exposing your brain to new stimuli in this way helps keep it healthy. It can even help reduce the risk of Alzheimer's disease. 
6 Add dumbbells. Maybe it's because you're more invested financially. Maybe it's because wielding them makes you feel like a boss. Whatever the reason, Fiit users who exercise with dumbbells complete twice as many workouts as those doing bodyweight-only classes. The adherence is even higher for those jumping on the airbike. 
7 Map out your long-term plan. If you want to run a marathon or complete a HYROX race, pick one in the future and make that your number one fitness goal. Then break that goal up into smaller cycles so you know what you need to do each month, each week, each day, even each hour to get you there. Think of it like a step-by-step road map to your ultimate fitness destination.  
8 Think one rep at a time. "Don't let the big picture overwhelm you. Or the time left on that 40 minute workout defeat you. "Focus on the next interval, the next set, the next rep and you'll be finished before you know it," says Gede.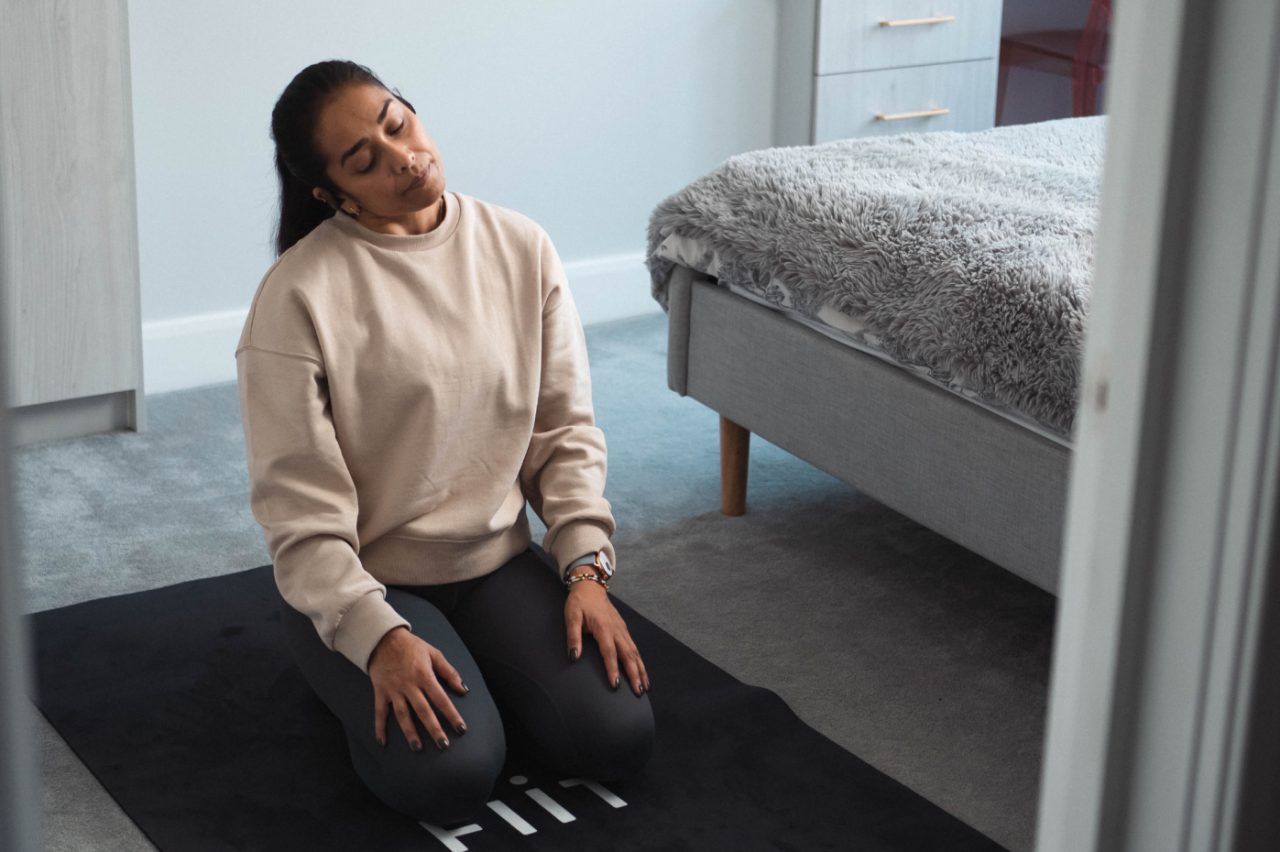 9 Lay your kit out before bed. It's like writing your to-do list for the next day the night before. It helps focus your mind on the task in hand and means that's one less thing to slow you down in the morning. 
10 Be accountable. Tell the world – or at least your Insta followers – what you're training for. Share updates, join race forums, or groups like Fiit Challengers on Facebook. The fitness community will help keep you honest. You might even pick up some training buddies along the way.
11 Embrace peer pressure. A recent Kean University study found that sedentary people are far more likely to exercise regularly when interacting with extremely active individuals. Try joining a local running club or, if you're ready to get stuck in, use Find a Race for upcoming running, cycling, swimming or triathlon events. 
12 Recruit your friends. Another study found that working out with supportive companions can promote greater weight loss in the short and long term. The research found that 95% of those who started a weight-loss plan with friends completed the program and 66% maintained their weight loss over the subsequent 10 months, compared with 76% and just 24% for those who tackled the program alone.
13 Start a training plan. "We know that Fiit users who follow a training plan are 6x more likely to complete a workout than those who make it up as they go along," says Gede. "Our plans are meticulously developed by expert trainers and sports scientists to deliver results that last." Outsource your workouts to us so all you need to do is join us on the mat.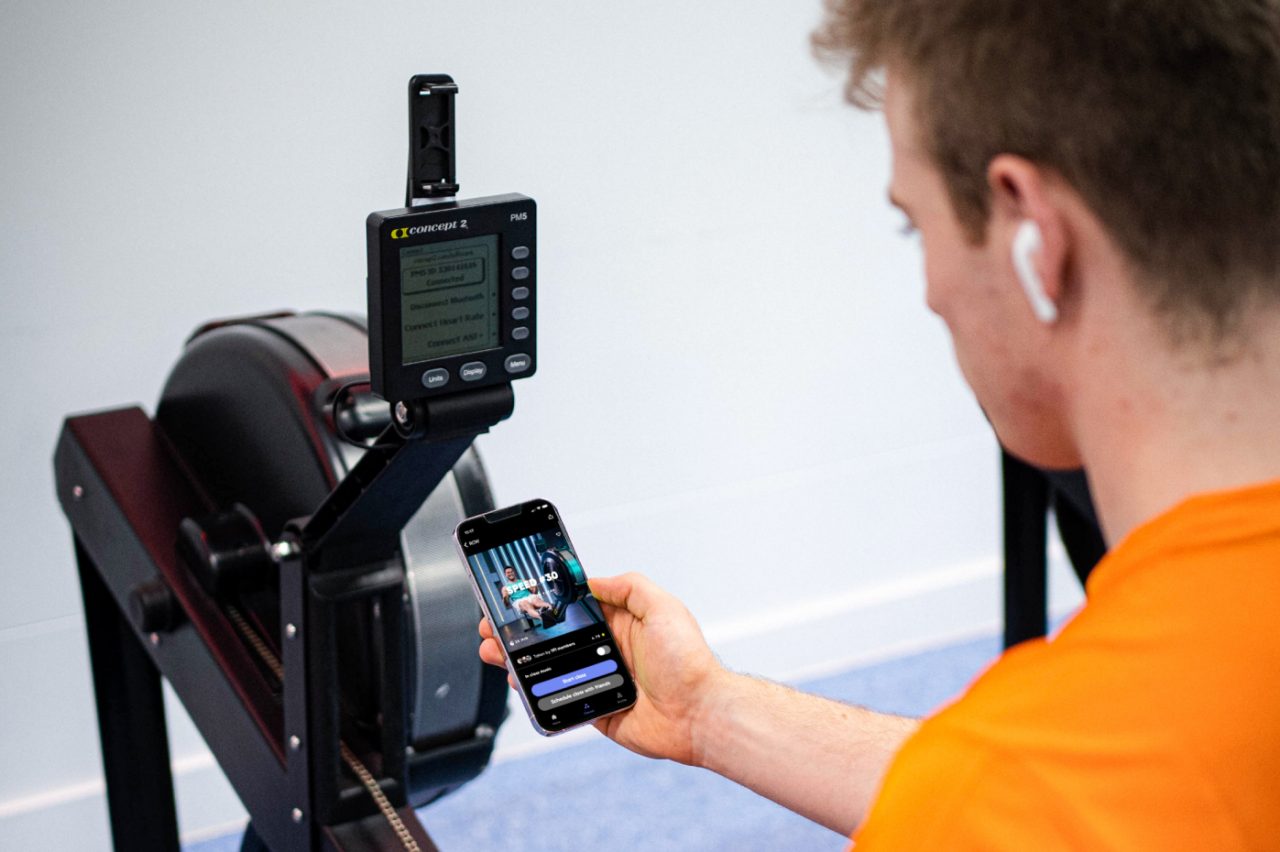 14 Track your progress. Sure, working out for the hell of it can be fun. But it's even better when you can see your numbers improve and those PBs stack up. That's why Fiit users work 22% harder and complete 2.5x as many classes per week on average when using a Fiit tracker to count calories burned and reps scored.
15 Exercise on demand. If it isn't convenient, it's easier to quit. That's where digital fitness solutions like Fiit can help keep you on track, providing you with an effective on-demand workout whenever and wherever you need it. Finding a hybrid solution that can seamlessly bridge the gap between at-home and in-gym workouts is even better, and perhaps why Fiit users exercise more (4.4x per week) than general digital fitness users (3.4x) and non-digital fitness users (2.9x).
16 Draw on the power of three. Recent data from fitness tracking app Strava found people who cycle or hike in groups of three or more exercise for longer and go further than those going solo or in pairs. 
17 Find your level. In his book, The 4-Hour Body, self-help guru Tim Ferriss points out another phenomenon that makes groups an ideal environment to inspire motivation: social comparison theory. In a group, some will ride faster or hike quicker than you, while others will go slower. As a consequence, you'll push yourself harder knowing greater results are infinitely achievable. 
18 Take before and after selfies. Ferriss also advocates using photos to inspire motivation and adherence when following a training plan, suggesting them to be the most common denominator for winners of the largest physique transformation contest in the United States. Take before photos from the front, back and side and put the least flattering ones somewhere you will see them often. "Get an accurate picture of your baseline," he writes. "It will look worse than you expect. This need not be bad news. Ignoring it won't fix it, so capture it and use it."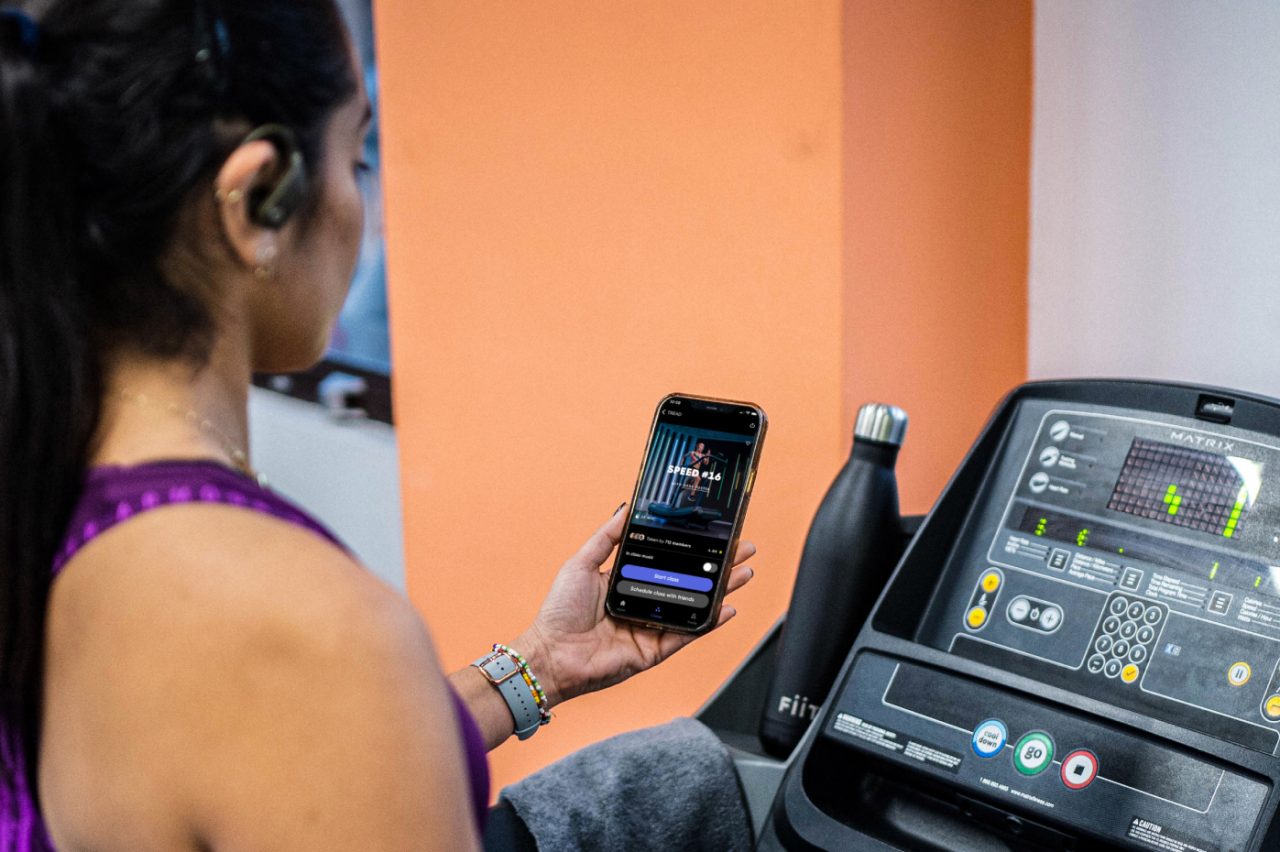 19 Snap your meals too. If waning motivation tends to lead to poor food choices, you can use a similar trick as above for your diet. In his book, Ferris says starting a photo journal of your daily meals can also discourage you from overeating in real time, rather than after-the fact, or encourage you to opt for healthier choices long-term. 
20 Celebrate small wins. "The first session is always HARD," says Fiit trainer Luke Baden. "You're at the bottom of the mountain staring at a seemingly arduous, perilous, unforgiving journey. It sucks. It's tiring. And it can hold you back. That's why it's vital you acknowledge the small wins. The satisfaction it brings will get you to your next session. Soon, small improvements become big improvements. And momentum, rather than motivation, will carry you up that mountain." 
21 Reframe adversity as opportunity. "It won't always be plain sailing," admits Luke. "You'll likely encounter setbacks but you can turn these into opportunities to progress. Each session doesn't exist in a vacuum – it's part of your journey. Every time you get on the mat is another step in that journey. Each session isn't time to suffer. It's time to get you closer to that goal." 
22 Train with your tribe. It's a fact that we succeed when we surround ourselves with others chasing the same goal. "Accountability is the angry Mum of motivation," elaborates Luke. "It's hard to dodge a session if you know you're letting your mates down. And as the famous Jungle Book quote goes: 'For the strength of the Pack is the Wolf, and the strength of the Wolf is the Pack.' Build your pack and they will carry you through. And some days you'll carry them." 
23 Join a challenge. Challenges are a great way to stay motivated throughout the year. We drop a fresh challenge every month to build healthy habits and create consistency in your training. Plus, you'll be working towards your goal with thousands of like-minded people around the world — and there's nothing more motivating that our Fiit fam!
–
Feeling motivated to get Fiit? Tap below to start your free trial.


Share article